One of the happiest things for me is to connect with old friends. Ages ago Elder Skinner was a missionary in our Ward at the same time Gordon was the Ward Mission Leader. We've only seen him and his wife (then fiance) once in the last 10 years until last night.
We've exchanged Christmas cards for years (Jerilyn is absolutely amazing with her hand-made cards!) but we just recently connected out in the blog-o-sphere (or via facebook, I forget). They were coming down to our area to visit family and Clay arranged a dinner date with us. I felt like I know them all so much better than I actually do since we communicate via FB and
blogs
. They have two darling children who were perfect angels during our 2 hour dinner and visit at Sizzler.
Karen Rowe also joined us, another old Palmdale-ite! We had fun reminiscing and laughing about all the silly things that happened so long ago. The only sad thing about the dinner was that I am still getting used to my new camera and found out that I can't shoot without a flash if there is back lighting (so sorry, no photos of Gordon or Karen that weren't horribly blurry)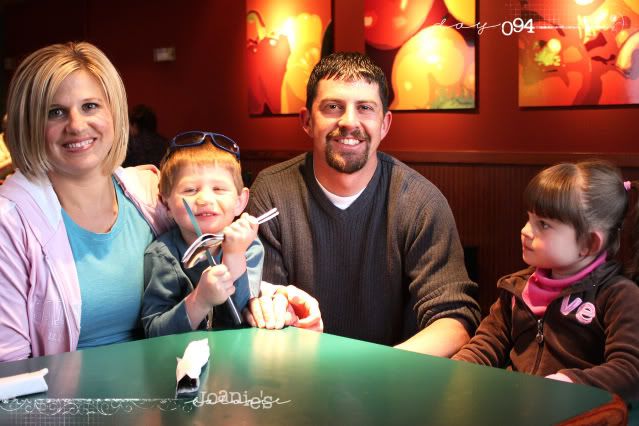 They have some seriously cute children! This Beau cracks me up! He was ready to eat and unwrapped everyone's silverware for them.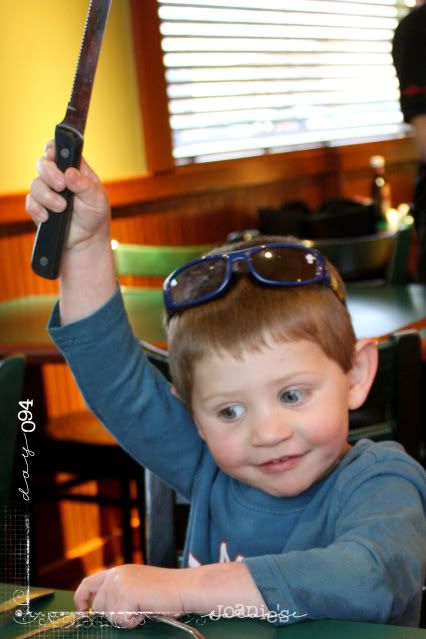 Sweet little Bailey... what a beautiful little girl.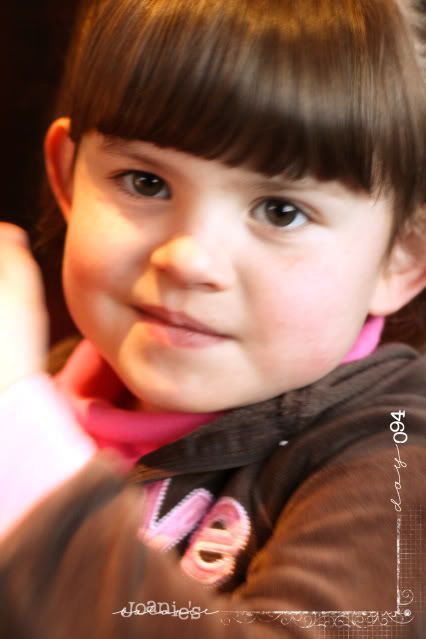 I got a whole series of "blow the straw paper" photos, but this was my favorite.