It is a beautiful day today with lots of sun and bright, clean snow outside. It started snowing yesterday about 10:30 am and when it was finished we had 10" of new snow on our landscape!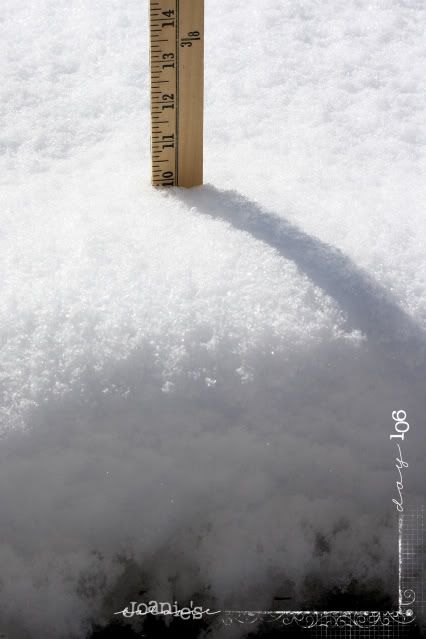 The only down side to this snow storm is that all of my peach trees are in bloom. Two weeks ago we had the same thing happen to the apricot tree. Perhaps
*Joanie's Bountiful Harvest*
won't be so bountiful this season.
I was careful to make all my trips through the house so I didn't have to track through the snow in my clogs... this is my beautiful Japanese Maple that resides just outside my front window. I love how the sun is playing peek-a-boo through the snow. What a beautiful sight.