I'm not sure if it is the bright electric colors, their happy faces or [and I just learned this] that they are perennials but I just LOVE
Gerbera daisies
. Although they come in yellow, orange, white, pink or red colors these two are my favorites; with yellow being a close second.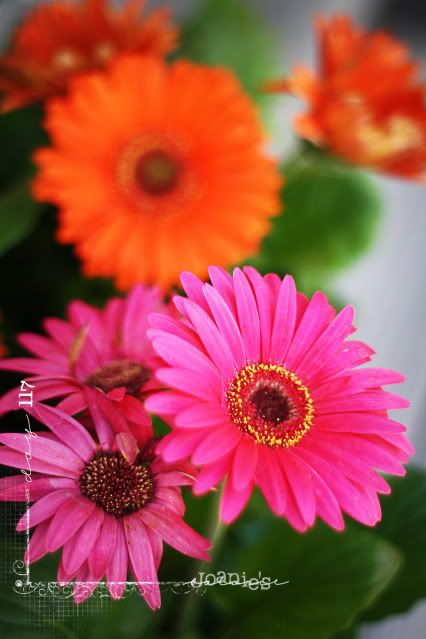 I got these at my favorite WalMart on Friday and [wisely] kept them inside to enjoy. I wish I'd done the same thing with my tomato plants which I left outside, it's been warm right?
Yeah, 'til it snowed on Saturday
. Gordon rescued them for me but they are looking a little cold shocked...