I was just getting ready for bed (having decided I
WOULD NOT
post today) when I remarked to Gordon that this was the easiest August 3rd I'd had in a long time (perhaps the easiest out of the last 28).
I started the day at the Provo Temple where I was richly blessed by the tender mercies of the Lord for my efforts. The rest of the day has been quiet; I read, worked on FamilySearch indexing and fooled around with a quilt. I've talked to Camille, Stuart and Rebekah, but no tears...
Yes, it's been a good day.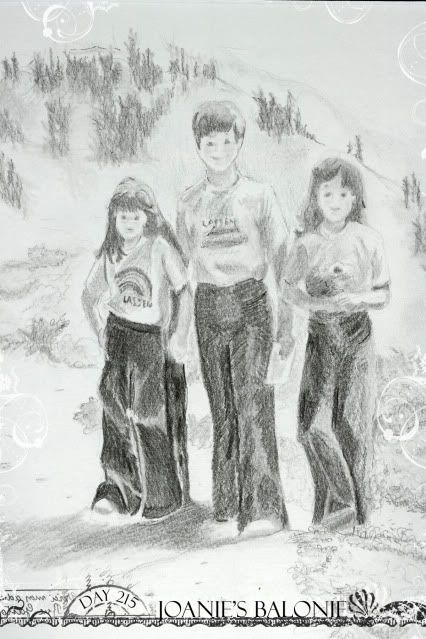 This is a pencil sketch done by my sweet sister, Ann a few years ago. It is from my last photo of the kids.