Earlier today I was lying down (hmmm, been to the dentist... can't like it!) and I could hear the thunder in the distance. I've always loved thunder, lightning, and rain storms... call me silly, but there you are. Perhaps if I'd grown up on the East Coast, say Virginia, I would have a different and more scared opinion... but I grew up in the mountains where I could safely sit back and watch the show.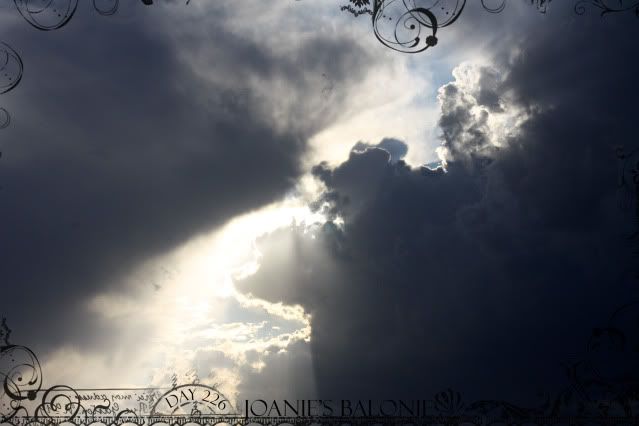 I've thought about that phrase "Thunder in the Distance" and I wonder how many times we might respond like a scared child afraid of the coming storm. Recently I talked with a friend whose had her share of problems and she speculated that we get ourselves too worked up about all the things that could go wrong (hey, we've both been there and things
CAN go terribly wrong
)! I don't think I have an answer for that. On the one hand I think that the trauma must come out... I just can't keep it bottled up inside. I get all my crying done in private and then can face the problem mostly tear-free. On the other hand (I also have 5 fingers), I ask, "Do I just get myself worked up needlessly?"
The thing that
I DO KNOW
is that the Lord is with me every step of the way. I don't have to go it alone or comfortless. I know that I can face anything with the Lord Jesus Christ as my Saviour
AND Friend
.
What are your thoughts...