I'd forgotten how much I love the effect of my 50mm lens. Lately, I've been lazy and just taken all my photos with my 18-55mm lens. Wow... what a difference. I was able to capture some lovely shots which I will parcel out of the next few days. I
LOVE
this lens!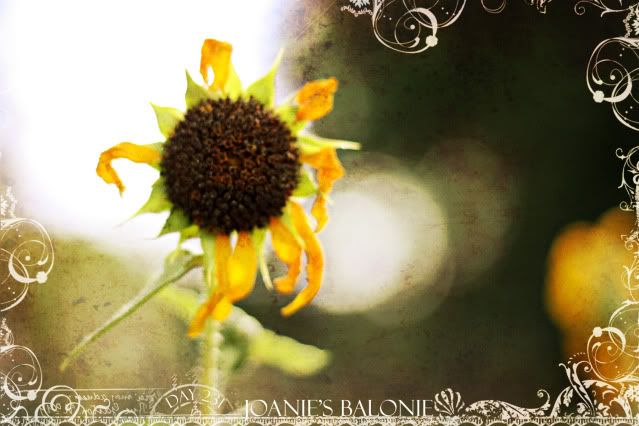 JOURNALING PATH- JSprague_4-squareTemplate BRUSHES- RhonnaFarrer_2ps_SnapShotFrameKit, FONT- Felix Titling ACTION- DPMoms Perfect Workflow, TEXTURE- Hellfire
I wish I had something very deep and astute to say about this spent sunflower, but the closest I can get is this...
I've been hit by a migraine since I started editing this photo and I feel like this little baby looks...