I love clever ideas! Debra and Jared had light refreshments at their reception: chips & salsa, cupcakes, grapes and a yummy lemony punch!
But the one that stole the show for me was the Cowboy Salsa!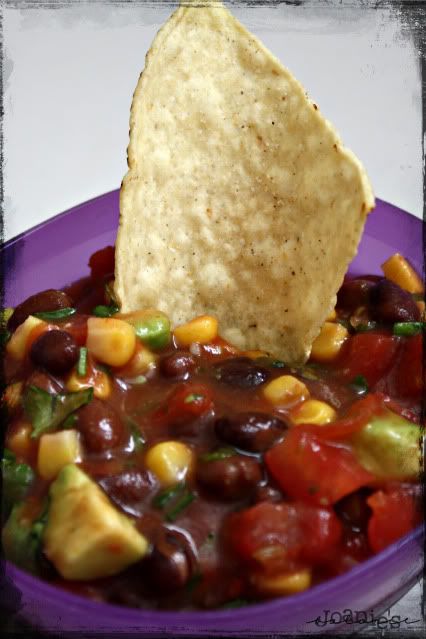 I was there early to take photos of the family between the ceremony and reception. I tried one little taste and was hooked! I fantasized about it until I finally broke down on Saturday afternoon and went to Ream's and bought the ingredients to make this yummy salsa!
I will share my version of-
COWBOY SALSA
2 tomatoes, diced
1 avocado, chopped
1 bunch of green onions, chopped
1 bunch cilantro, chopped
1 can black beans, drained
1 1/2 c frozen corn
1 pkg Western Family Italian Seasoning mix (dry) [it's WF's version of Good Seasons]
1 can stewed tomatoes
1 8oz can tomato sauce
lime juice to taste (I gave a healthy squirt from my plastic lime, maybe 1 tsp.)
Combine all ingredients. Refrigerate until serving. Makes about 5-6 cups.