Today was
our first
one of our first sunny warm days this month (I think we many have had one other day)! I knew I needed to get out and do yard work. Work is good for my soul this time of year**!
I was nearly finished with my work and was thinking how hungry and thinking
*Hmmm, what to eat?*
All of a sudden it popped into my mind... Mom's sandwich maker that lives on the top shelf of my pantry, which I'd just seen on Sunday when I was putting things away after family dinner.
So, I have to know, how many of you know what a Toas-Tite is, or have one? A quick Google search found this
cool old ad
.
Now, for those of you who don't know what a Toas-Tite is I will show and tell right now. Here's mine-
I inherited it when my Mom died 34 years ago.
You start by buttering one side of two pieces of bread(when I was a girl we used to do both sides, but I'm trying to cut back!), add your filling- mine is leftover ham from Sunday dinner and cheese. Scootch the filling towards the middle so it stays in the samich.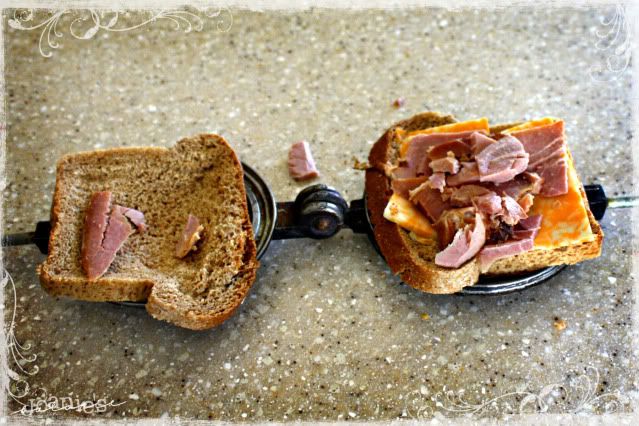 Close the Toas-Tite and trim off the excess bread.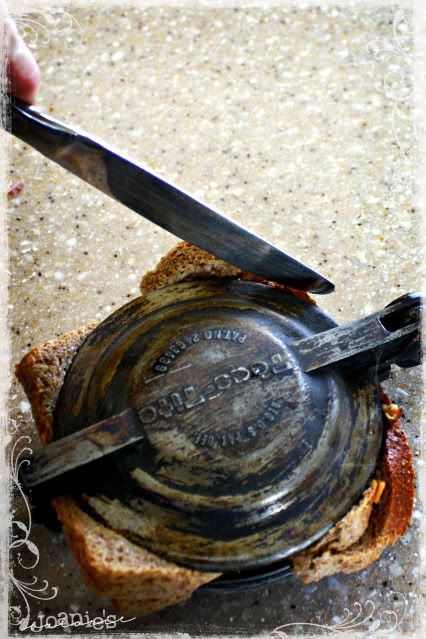 Scoop it all together and if you are really nice...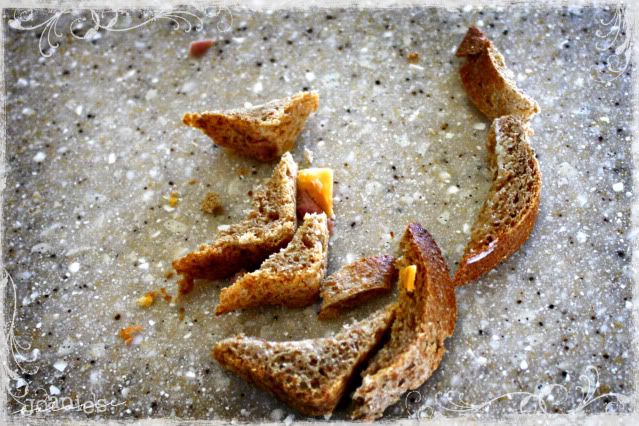 Put it into Harley's bowl for a nice puppy treat.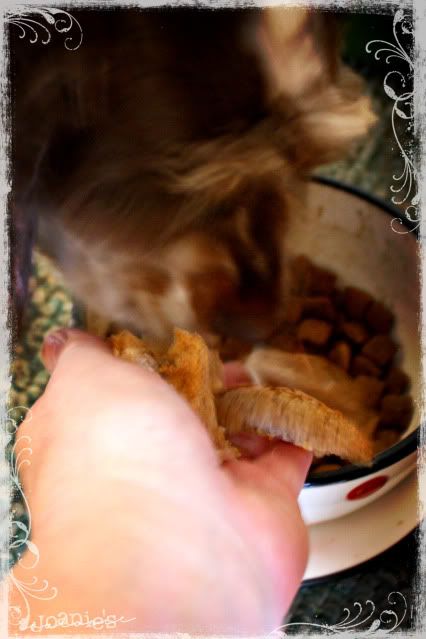 Then put it on the stove. Gas works so much better than electric.
Turn it several times, making sure to keep the flame low so it doesn't burn.
Tip it out onto your plate, pour yourself a cold drink and get ready to enjoy!
(NOW IF I WAS PIONEER WOMAN I WOULD GIVE YOU A CHINA CHECK RIGHT NOW... SO HERE IT IS-
KID'S PLASTIC-WARE FROM IKEA! bwahahahahahaha)
Enjoy the yummy meltiness of this samich and remember a happy time 50-some years ago when your Mommy used to make it for you.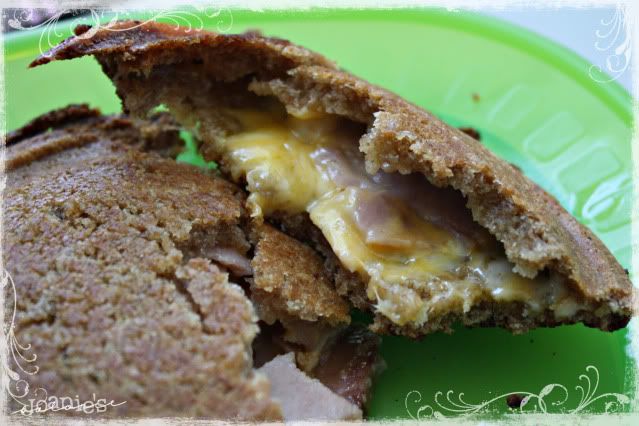 Happy samich... happy day.
** Tony's birthday was yesterday, feeling sad this day.