Several years ago I became aware of this
faux stained glass window film
at Home Depot and wanted it! I love the Clematis design. At the time I was planning on doing all three half circle windows on my house and decided it was just too cost prohibitive.
Ah, but now I have my *
happy room
*! And it just begged for this beautiful window to go in my happy new blue office.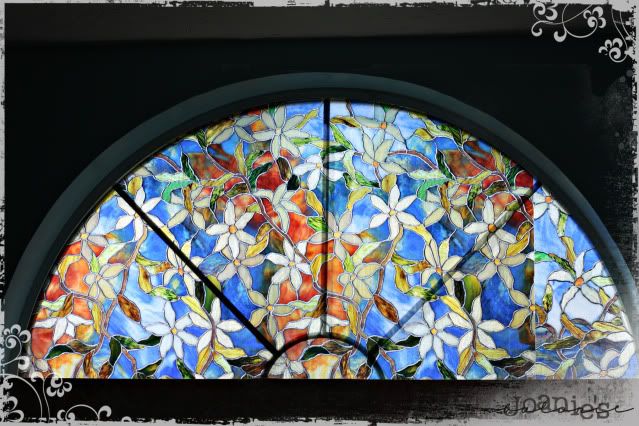 It wouldn't be difficult to apply if
I WEREN'T DYSLEXIC
! I thought I had the first piece right, put it up... nope, couldn't make the second piece match. Took down the first piece, fooled around with it on the table and FINALLY figured out I was right the first time... but for some reason couldn't make the pattern match (reference the dyslexic comment above! Welcome to my life!) Anyway, I was able to eek out the 60" x 30" half circle window using only two rolls.
I love it! It makes my happy nest even happier!