One of my favorite summer flowers is the happy little gerbera daisy! These live on my front steps.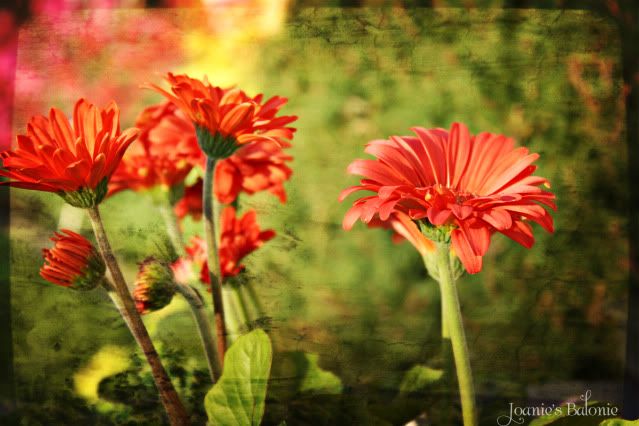 AND... an update on my hands- they are healing slowly. You wouldn't think that having your hands operated on would be such a big deal, but apparently it is. I didn't think it would take this much out of me... but, again, apparently it does. The Doctor's instructions were- use your hands but don't do anything that hurts. I found out trying to tuck in my shirt wasn't a good idea. And who knew that opening car doors would be a problem? Bathing, fortunately, has been fairly easy... after discovering that I wouldn't be able to find any rubber or latex gloves large enough to fit over my already-large and bandaged hands I found that a produce bag and rubber band work just fine.
One more thing... our sweet daughter-in-law, Jessica, hosted 3rd Sunday *Grammie* dinner and it was delicious. We are so lucky to have so much of our family here with us.