My friend Anke, asked how I got my search engine. I told her briefly what I'd done and she wrote back,
"Oh my goodness, I am so computer stupid. I don't even know what that means LOL. What do you type in there???? Yikes"
I remember asking those very same questions from others (especially my niece, Cindy) out there in the blog-o-sphere. I was always so grateful for a step by step tutorial... So I'm going to do the same here.
First off- Go HERE to let Google do the hard part for you- write the HTML code for the search engine. Follow the directions on that page and then leave the page open so you can refer back to it later on.
Now go to your blog (I will use my blog for the demonstration).
Click on the

"Design"

link at the top of the page (screen shot #1)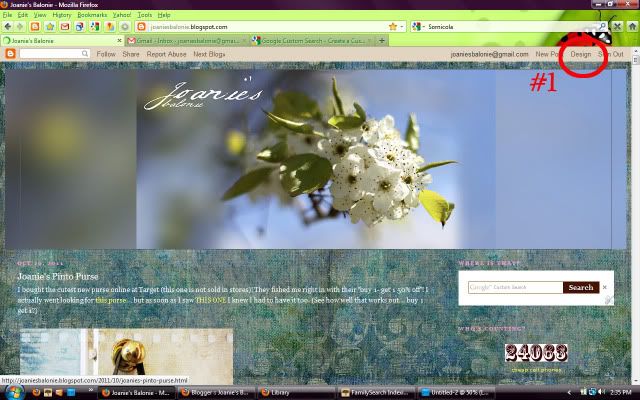 Click on the

"layout"

link (screen shot #2)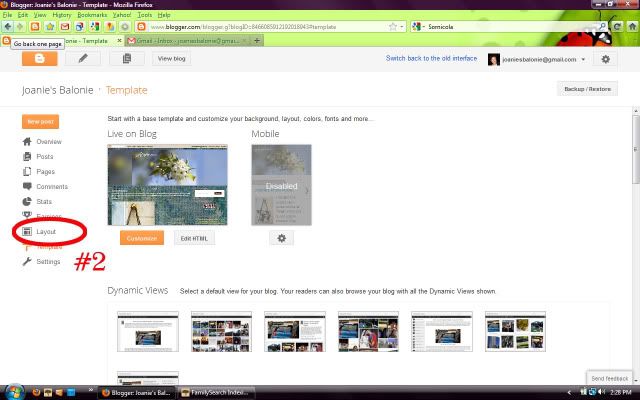 Click on the

"Add a Gadget"

link (screen shot #3)
This will open a new window. Scroll down until you find the

"HTML/JavaScript"

and (you guessed it!) click on it! (screen shot #4)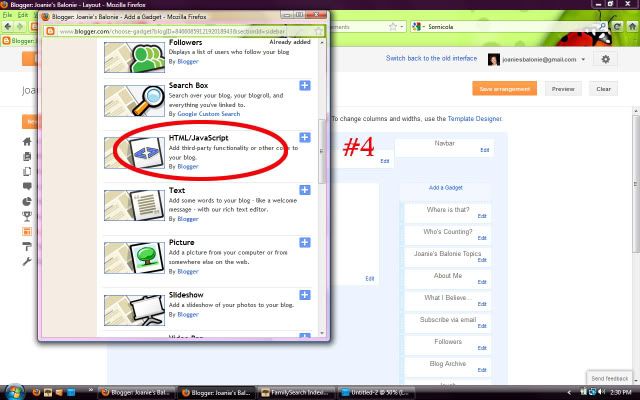 Now go back to the page from the beginning of the tutorial, where you created your custom Google search engine. Highlight and copy the HTML code (ctrl+C or Command+C on mac) (screen shot #5)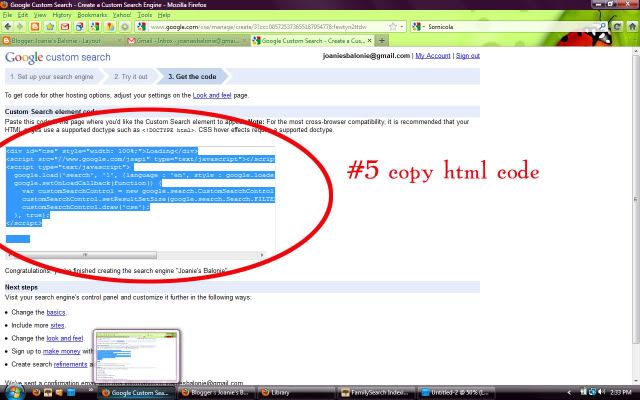 Now paste that *party* code back into the Configure HTML/JavaScript window. If you want to give it a title type that in the title box.
Get excited... we're almost finished!
Click

"save"

.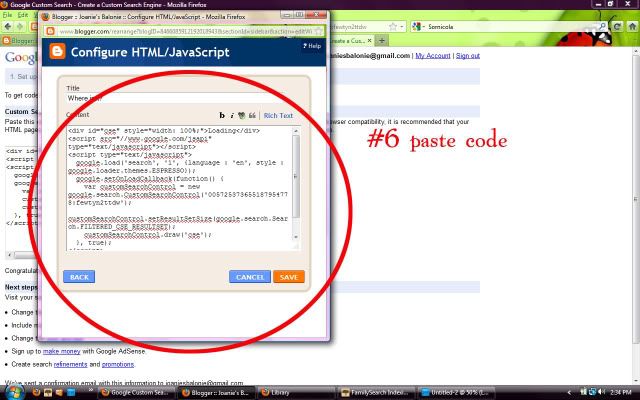 Yay! Reload your blogger page and you will find the search engine there (and happy).
I hope all of this works for you. I was thrilled to get a search engine on my blog. I don't know if anyone else will use it but
I USE IT
! My blog has so much info that I like to refer to.
BTW you don't have to have tags for this to work.