I know that we have unpredictable weather here in Utah... but this snow storm took me by surprise. *Fritz* said the snow was only supposed to be down to 6000 ft... but he was wrong! We got it here at 4800 feet. I think I may have gotten a little discouraged except they are predicting temperatures back in the 70s next week.
I loved the heaped up snow on my potted plants.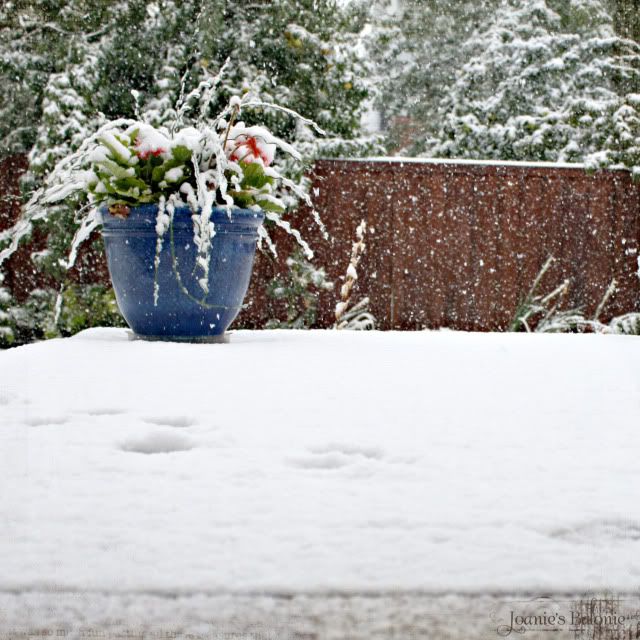 I started to get worried about my trees, but by 2pm the snow let up...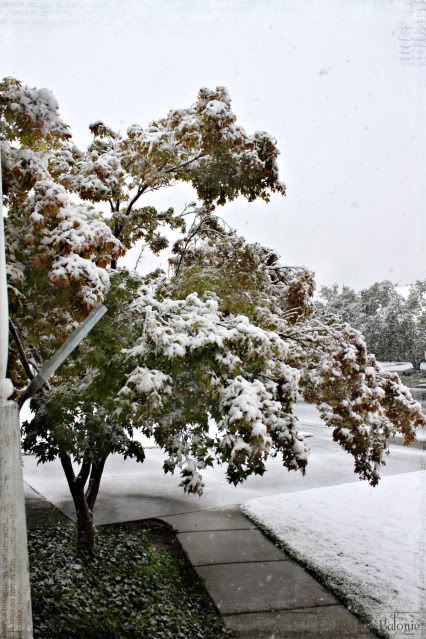 But,
BUT
doesn't this look beautiful?