Lasterday evening Harley and I took a little walk-a-bout. I have several favorite route that we take... and
THIS
-night I chose the right one!
This is what I was rewarded with after my fairly steep climb (it's good for me!)...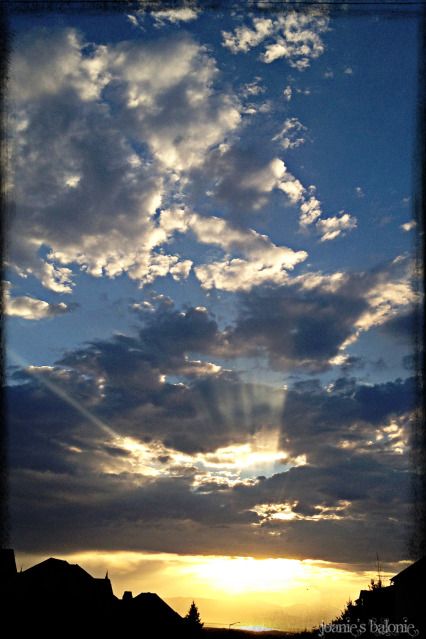 Isn't this just one of the most wonderful things you can see? AND to show just how wonderful this was... it was taken with my MPC aka iPhone! You know it's an awesome sight when even a low-end camera can capture this beauty!
My favorite part is the *God's light* coming through the clouds. Truly He has created a beautiful world for us to live in.