Last month I was bitten, and bitten hard, by the creative bug! I started cutting paper snowflakes and almost couldn't stop!
This is the little man [men] that started it all. Shan says they look like geckos with hats on. (See their little pointed legs?) Actually it is snowmen... cut in an 8-sided snowflake.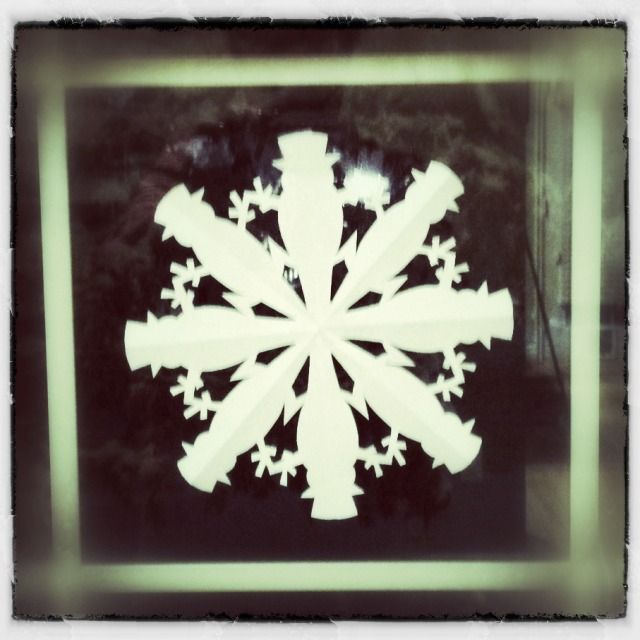 From there it just mushroomed out of control... but I LOVE IT!! I've had so much fun creating. I've given some away, others got destroyed when I tried to open the window to remove the screen. They've been up and down on the windows so many times they are dizzy. With all of this effort and creating I knew I needed to save them so I bought an inexpensive laminater (thank you Amazon) and they are all safely incased!
So, in alphabetical order (who me? OCD?) are my creations. I just gave them names when as I went along.
Bottle brush tree
Crown of thorns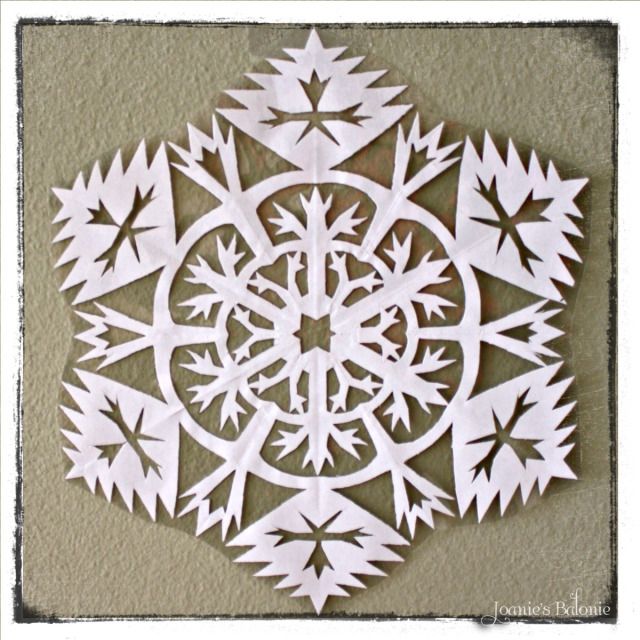 Crown of thorn 2
I thought these looked like diaper pins, but the original idea was a snowflake. (So, where should this be alphabetized? D or S?)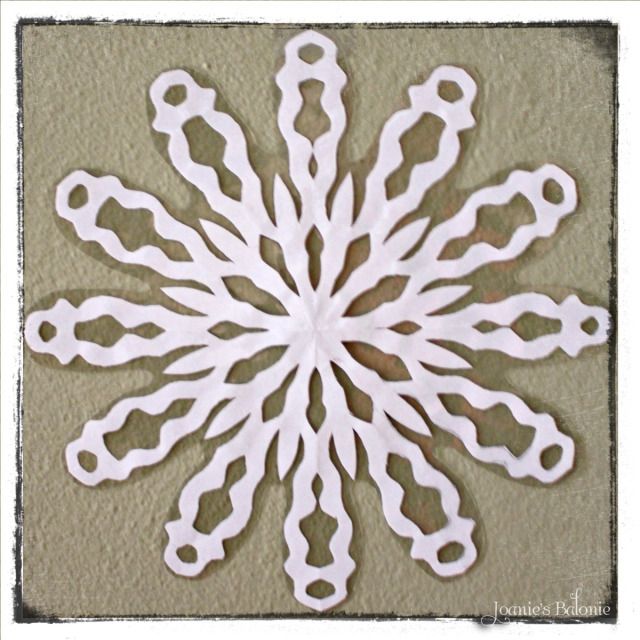 Fireworks
This one got the name of *Oh My! It's and addiction!* but started life as a flower.
Tiny hearts
This one has a funny story. When I posted this on Instagram I said, "I feel like a little girl again! White paper, scissors and patience are making me so happy."
Julie Biggs told me she thought they looked like the Springville Mighty Red Devils. (But they are just wannabes!)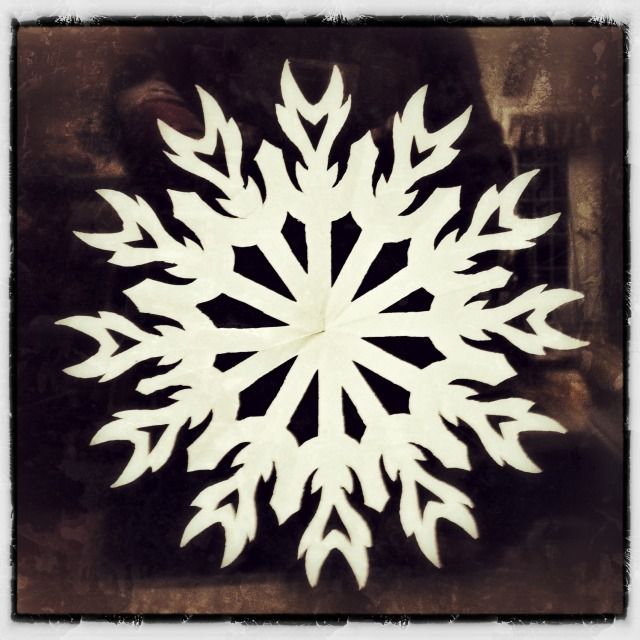 So... I HAD to make a "for real" Might Red Devils snowflake.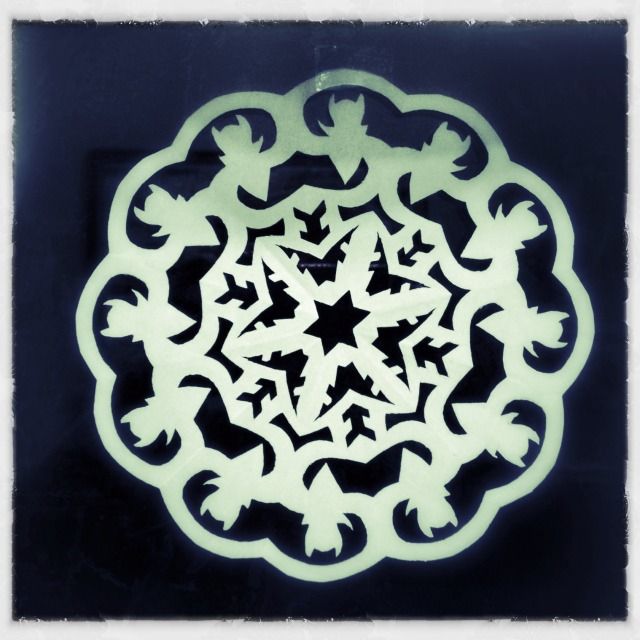 This one has a story too. It was one of my firsts and I misjudged my cutting and ended up with two pieces- a doily...
And the inside which look like hooks to me... or just the inside of a failed paisley =-(
This is my first successful attempt at the paisley, unfortunately, it is one of those that got destroyed trying to remove the screens.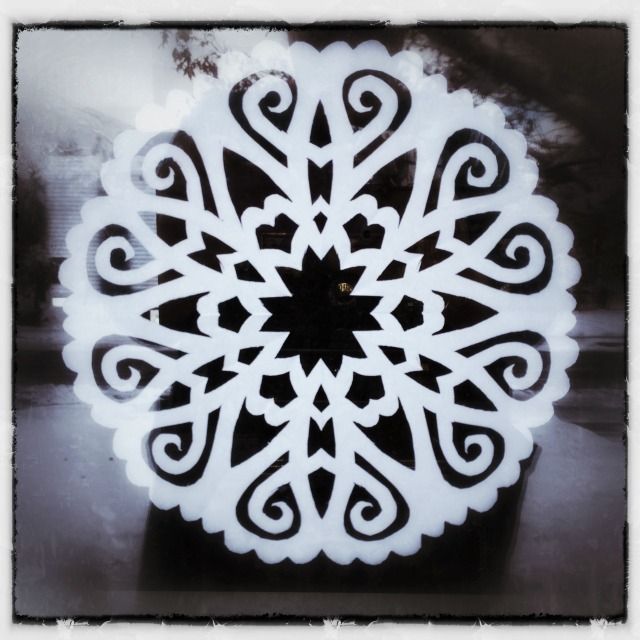 So I made this one...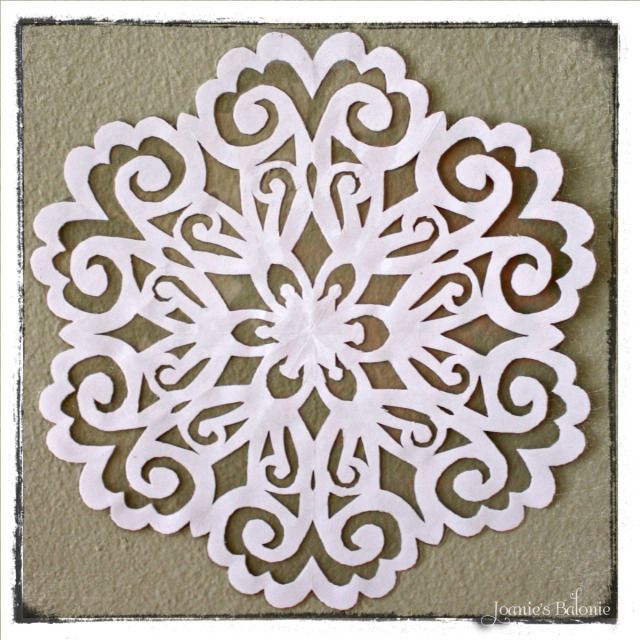 But I knew I could do better so I made this one! I love this shot taken with it in silhouette against the blue sky outside!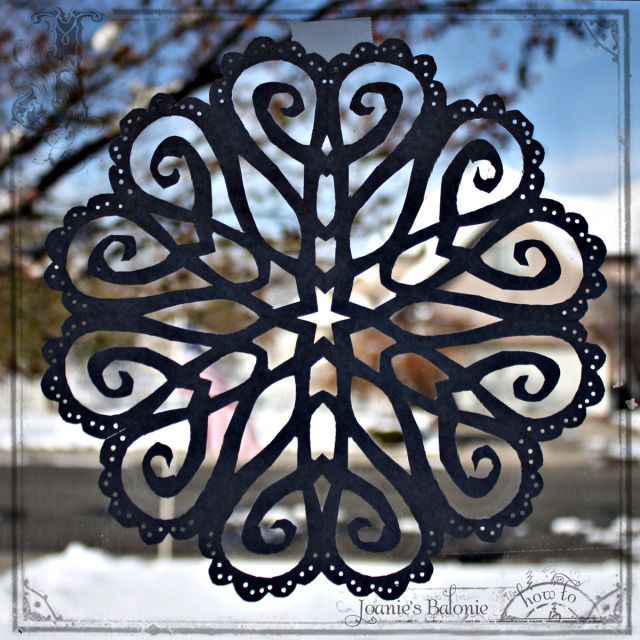 Here it is on the boring wall!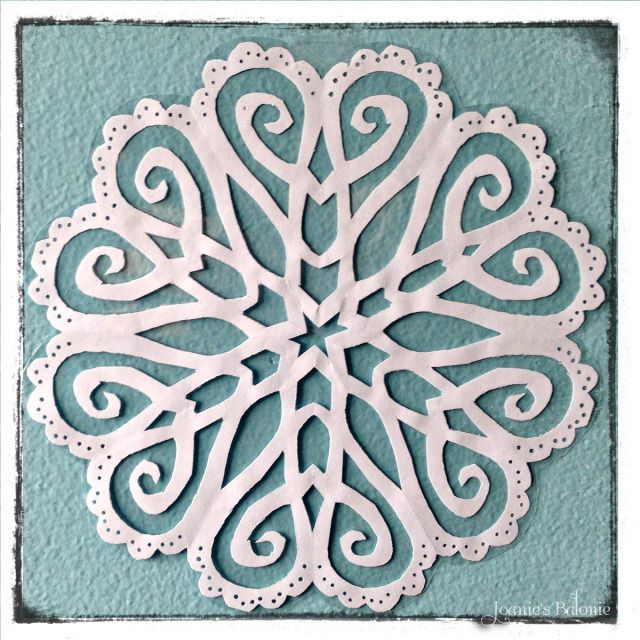 Then I had a flash! Owl snowflakes... the next three all live at Margee's house. She's an owl lover. I call them...
Owl 1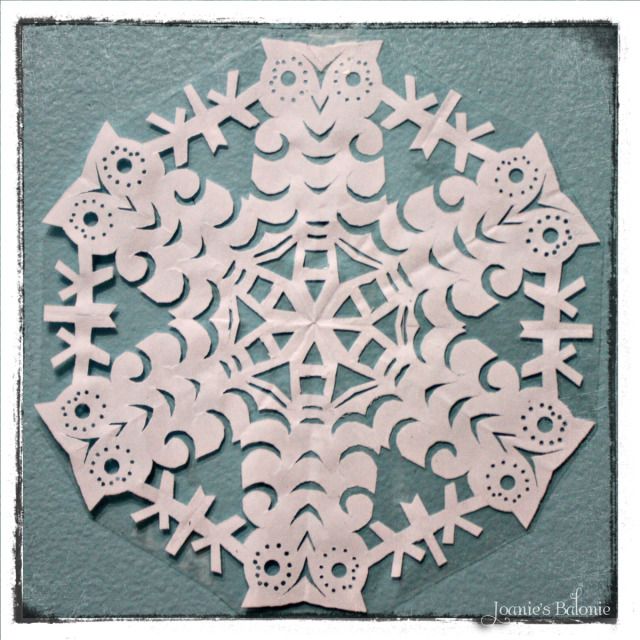 Owl 2
And, owl 3 (very original!).
As I ferreted on the internet for ideas I saw pineapples... this was my first attempt- tiny pineapples.
I remembered that my friend, Tom, had cut snowflakes for years and found
his tutorial online
, so I copied his design. He says it is pineapples, turtles and waves.
But I wanted BIG pineapples! This is my favorite pineapple snowflake.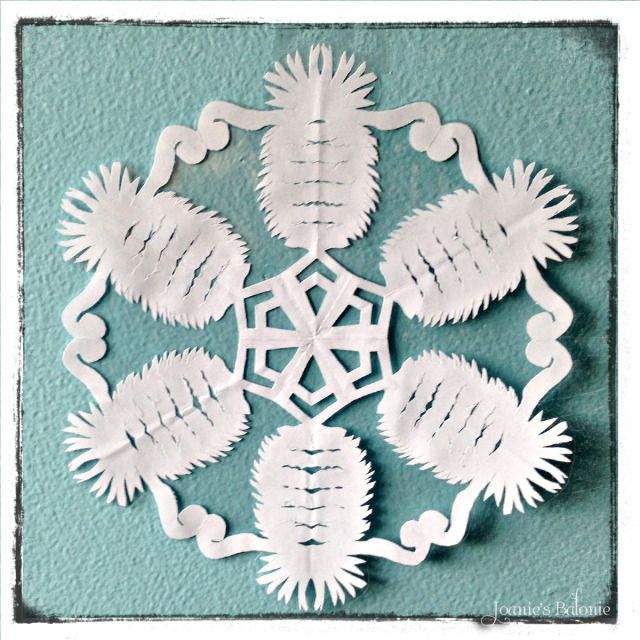 A snowflake...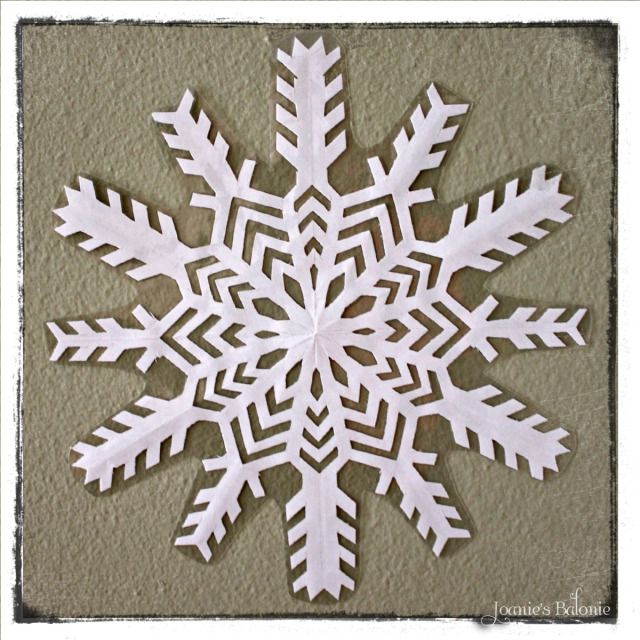 And another snowflake.
The little 8-sided snowmen that started it all...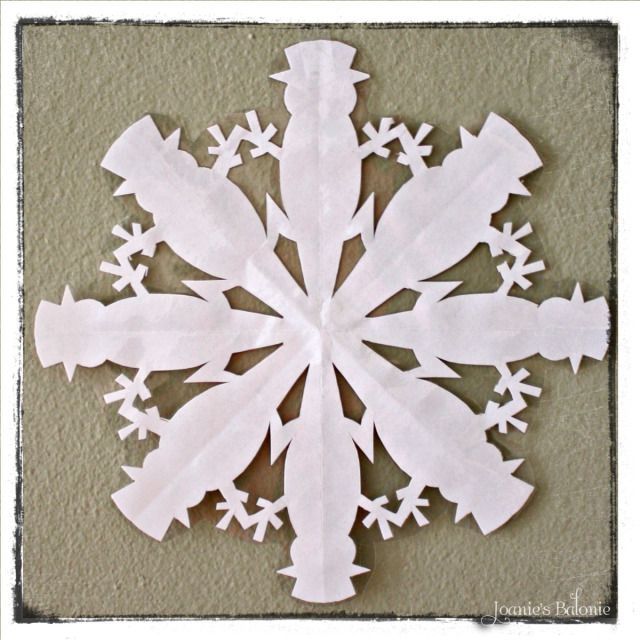 His round-dozen-cousins...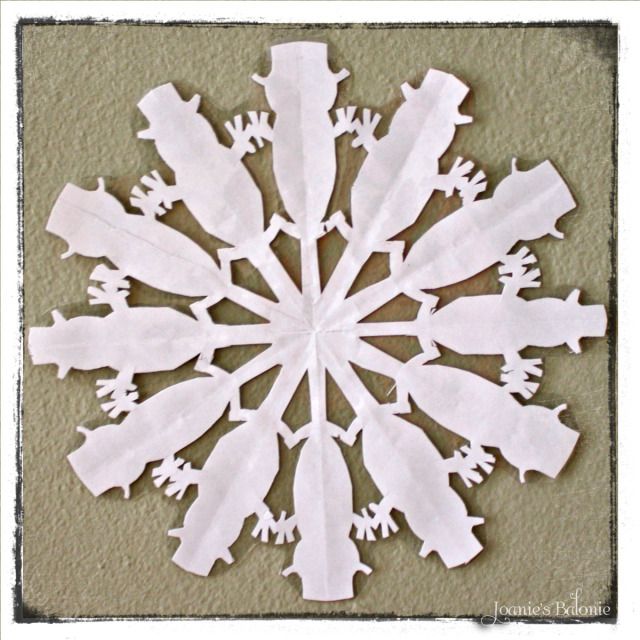 And, just six snowmen.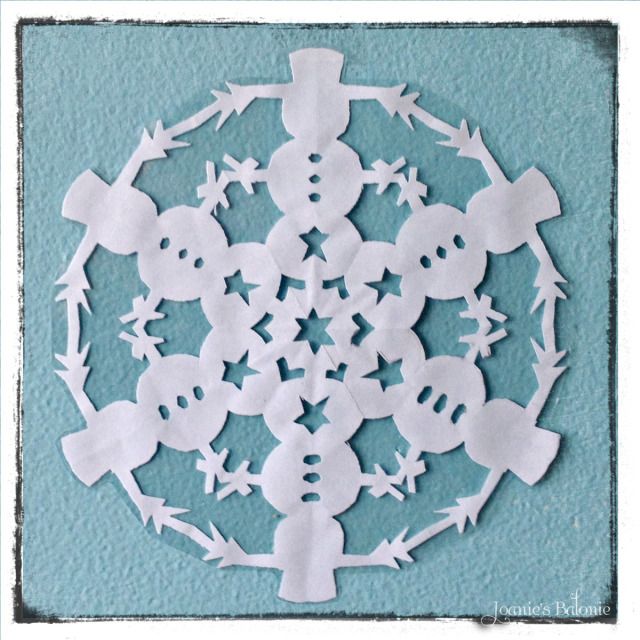 This pretty one lives with my friend, DeLoris. I think I need to make another one of these for me. I do have one pane open in my office window.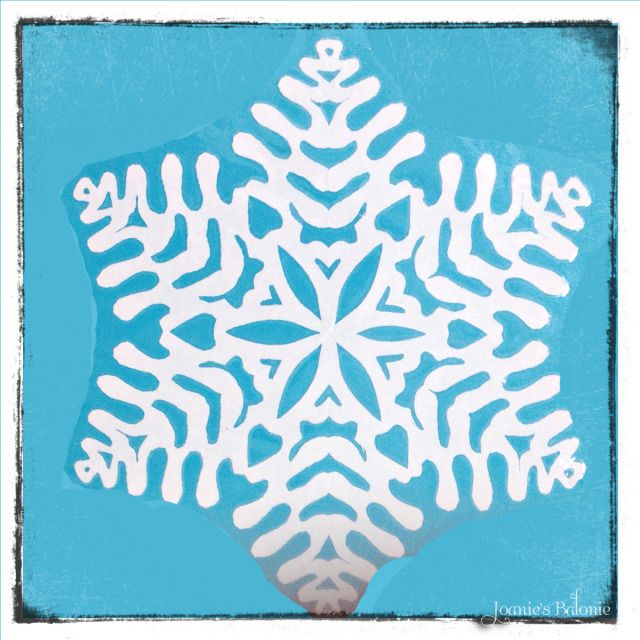 This lovely is one of the first ones I made. I loved the whole star concept. But, sadly, it was another casualty of removing the screens, before I got my laminater.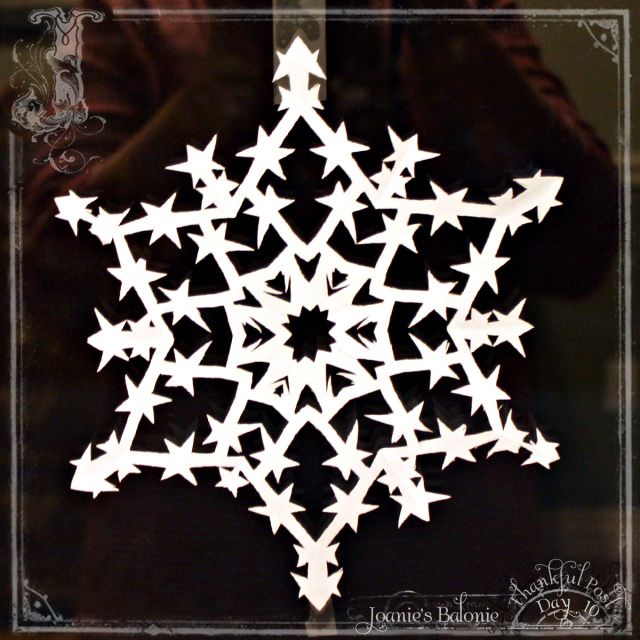 When I posted this on Instagram Debra said it was a "Star Valley" snowflake... so I made one for them.
Then, like I said, I kind of went crazy with the whole star concept. And I won't bore you by listing the unoriginal names of: star 1, star 2, etc.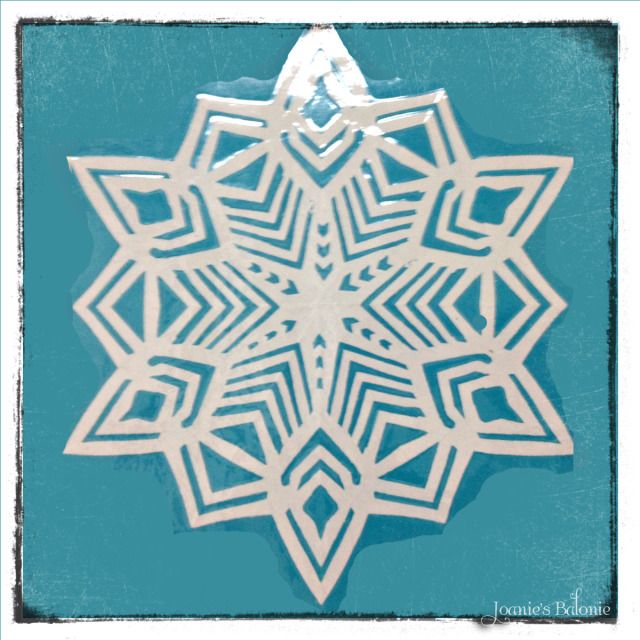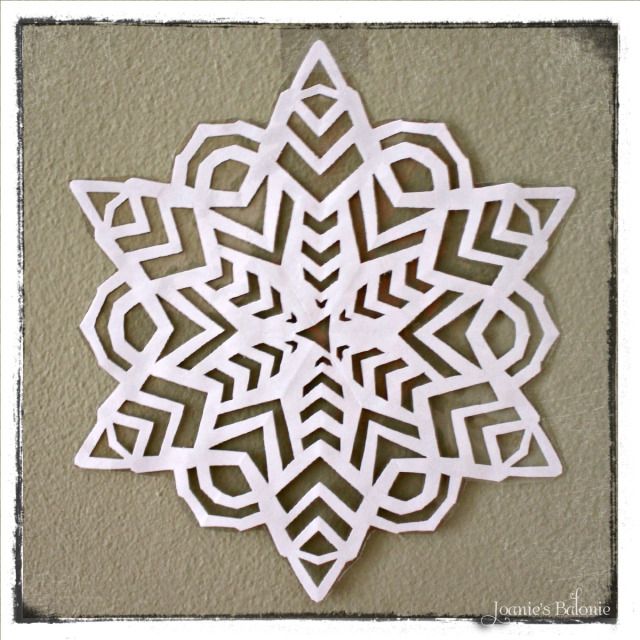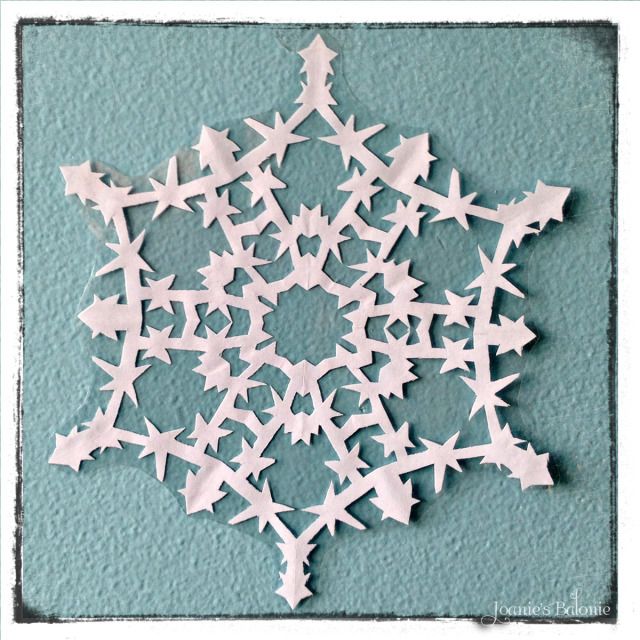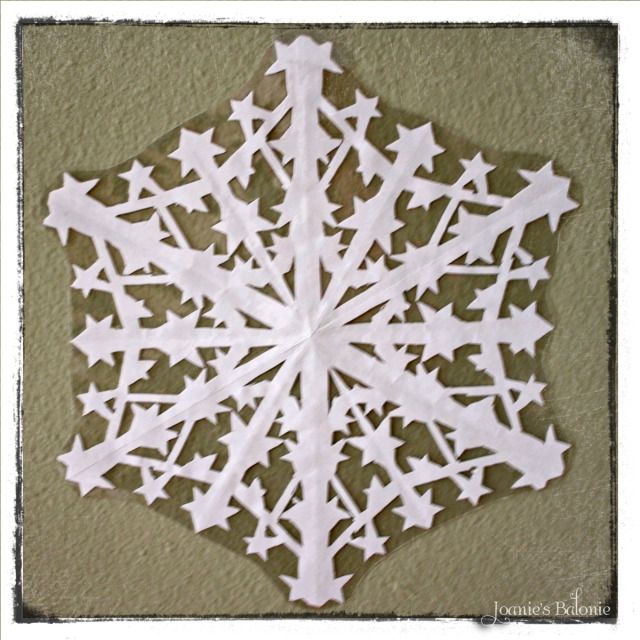 This was another design that spoke to me... I love all of the pokes that look like a thorn bush.
And another thorn bush.
This is my Christmas tree with some falling stars.
And a very Grinchy-tree.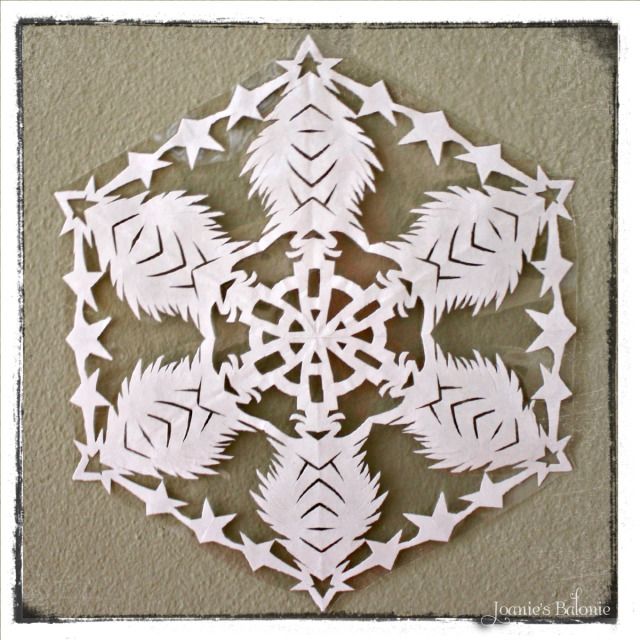 This is my *Top of the List* favorite one- The Tree of Life, which represents the love of God.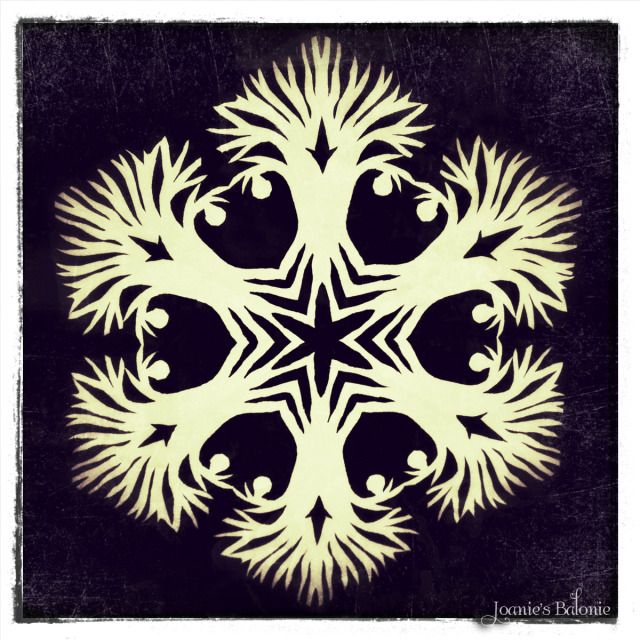 A woven basket.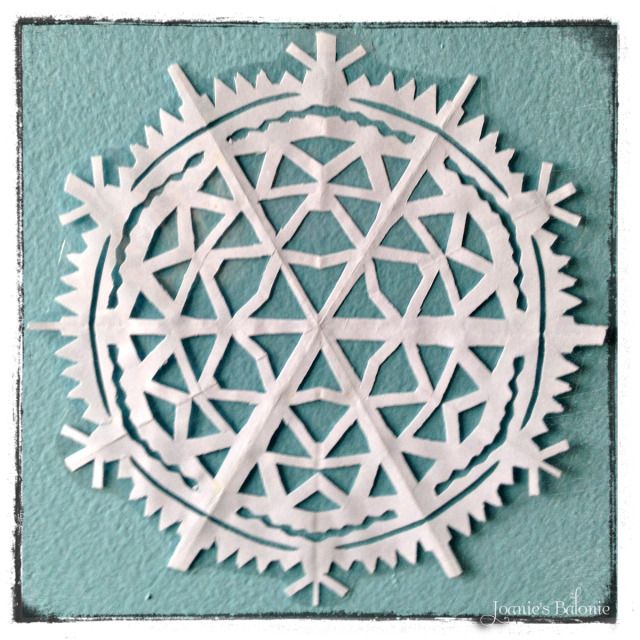 And a wreath or a stained-glass window.
I've run out of panes on my living room and office windows... but I will probably be making more. What a delightful journey this has been.