For a girl who was born and raised in the same little house in Greenville, CA, I've sure moved around a lot; so I know a thing or two about moving! The sad part is that 17 of the 25 moves happened between 1970-80! (That pretty much sums up that decade of my life!)
Other than the first 17 years and 10 months I spent in my first home the longest I've lived at any address was 8 years and 10 months...
Until now!
We've lived here, on our little quarter acre of heaven for 10 years. As Gordon and I were driving to the Temple yesterday I mentioned to him something that has been rolling around in my little head but finally found its way out-
THIS IS THE BEST MOVE I'VE EVER MADE!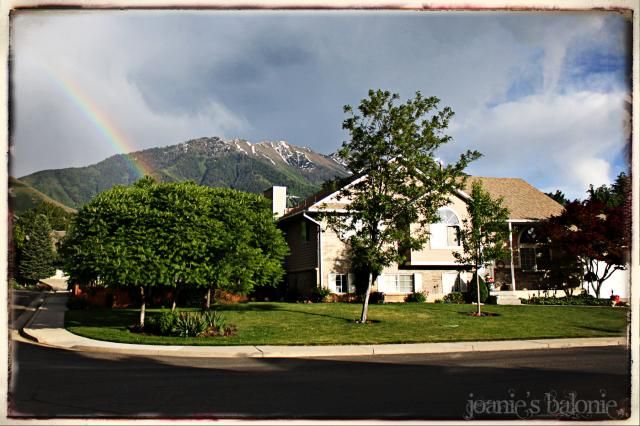 Gordon asked why so I started counting off the blessings (name them one by one!)
We are close to many of our children and grandchildren and get to interact with them on a frequent basis.
We have a paid for home.
We are able to serve in the Temple often.
We have the privilege of being ordinance workers- which has brought greater meaning to the wonderful blessings administered there.
We live in a wonderful neighborhood and community.
We are surrounded by good people trying to do the right thing.
We live in the mountains (a plus for this mountain-born girl).
We live in an area with a lower cost of living.
We have four seasons!
The list could go on and on. But I just wanted to share here, publicly, my great gratitude to my Heavenly Father who truly has "opened the windows of heaven and pour out a blessing that there is not room enough to receive."