For the last several weeks I've felt fussy every time I look in my pantry. It just wasn't organized!
So this-day, Labor Day, I decided that it was a good time to tackle this mess. Funnily enough one of my cute little neighbors did her Grandma's pantry as well.
I pulled out my MPC because I was too lazy to walk upstairs and get my Rebel... ahh well... I can't be too energetic on a holiday, can I?
The last time I did this type of *take-everything-out-and-wipe-down-the-shelves* cleaning was just after Simba died when all of the neighborhood mice moved in IN MASS! I really needed to do it that time!
I spent all afternoon pulling things out, a shelf at a time, wiping down the happy red-checked shelf liners, throwing away the stuff that was OLD when I moved it here from Palmdale and replacing things in an organized manner.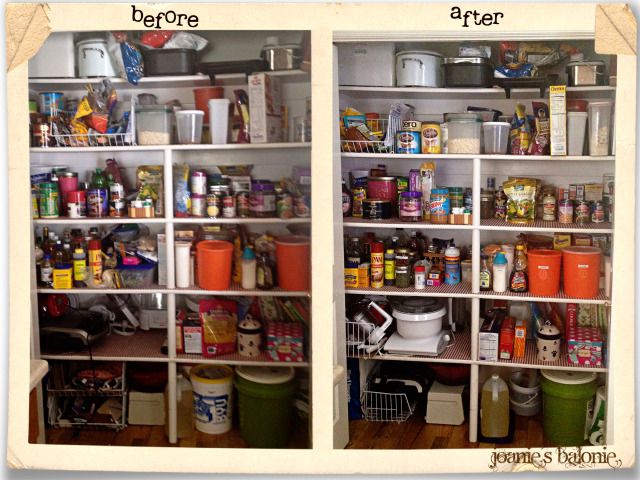 Now this is the sad part... I took my *after* photo (again with the MPC); when I uploaded them to my computer to write this post I really can't see that much difference. But I don't feel fussy anymore when I look in there.
My open spice shelf also needed a once over.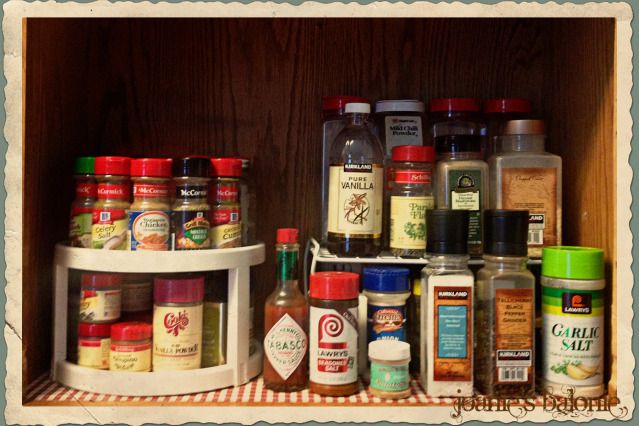 No before and after here... but I'm happy to see all of my sparkly-clean spice bottles.