The Monday after we bought Elio I took Beatrix down to Jake's Brookside Conoco to spruce her up. I did the full vacuum (a whole 75 cents worth, hey, she's small) and the $7 deluxe carwash! I came home and double-vacuumed the mats with my upright vacuum (on the front walk), parked her at the curb (Poor Beatrix, kicked to the curb!) and waited for Gordon to list her on KSL.com classifieds. With one thing and another (plus girls camp) we didn't get the ad placed until Thursday afternoon.
By then Beatrix was dusty and rain spotted so I went to Jake's for another carwash and then we took a little trip up to Kelly's Grove for her very last photo shoot.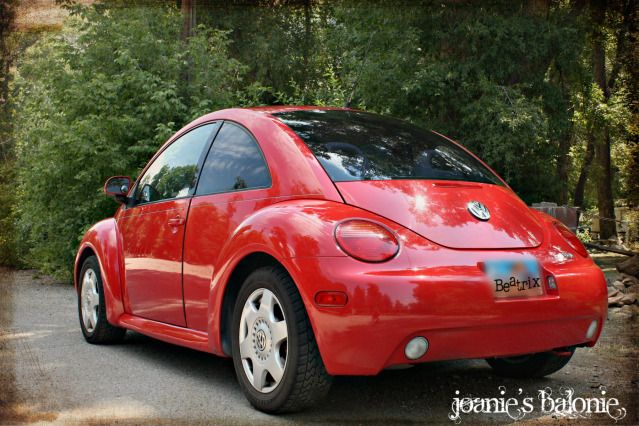 The ad wasn't even up for 5 minutes before Gordon was getting texts asking about her. All told 386 views on the ad...
AND less then 48 hours later Beatrix has a new home! She's now going to live with Jake, Kelley and Ashton! (Have you noticed all of the coincidences here?) Kelley commutes from Farmington to West Valley each day for work so Beatrix is the perfect new companion for her! Don't they look happy?
Bye-bye Beatrix, old friend... we've had so many good times together.