Let me just start by asking, "How can Little Joanie be sixty-years-old?" I've always been the baby of the family... even now I have people say, "You're only 60? Try it from here!" Ah well, 60 is the oldest I've ever been!
On my actual birthday Ann and Wayne came up to go to dinner with us. It was very nice to spend this day with one of my sisters who *prayed for me*!
Since 3rd Sunday Family dinner was this weekend Camille asked if I wanted her to make a Pig Pickin' Cake (cha! YES!) Stuart went digging for candles and the best selection available was a *6* and then a *0* made of mandarin oranges!
Everyone sang *Happy Birthday to Joanie/Mom/Grammie* complete with some harmony by Kevin (I love harmony!)
And as exciting as turning 60 might be for me... it couldn't hold a candle to Uncle Stuart and a swarm of ants on the patio!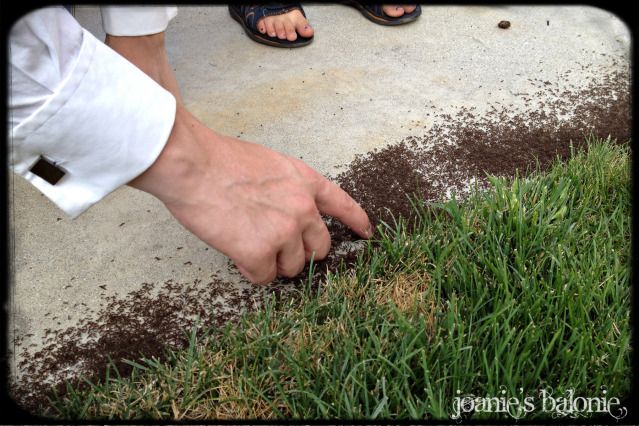 This is the second time they've done this!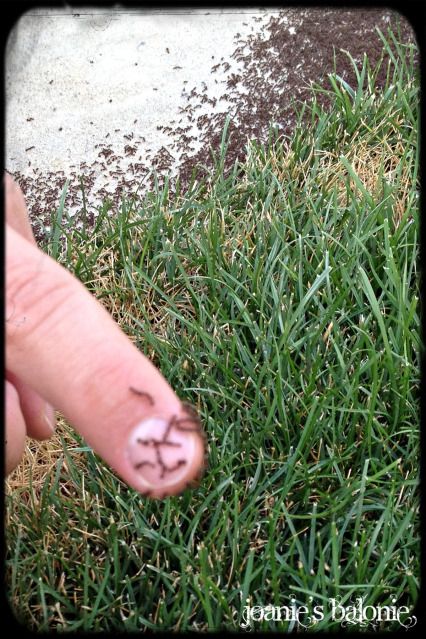 Which isn't a very smart move... what can I expect? They are ants!