We've been treated to two glorious COOL rainy days! Yay! I love this tiny reprieve from the July heat.
We arrived home from church in a light drizzle. As I got out of the car I saw some-
THING
on the driveway. Immediately I recognized it as a snail! My first impulse was to go pick it up and chuck it into the street (don't hold that against me... I did grow up in the country).
But that cruel thought was immediately eclipsed by the thought...
"GO GRAB YOUR CAMERA AND A BATH TOWEL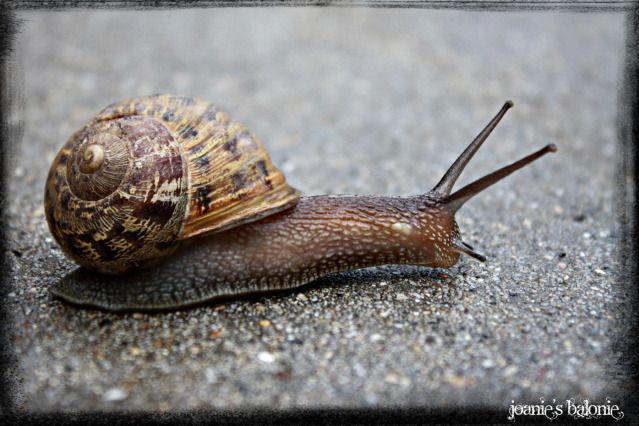 I wanted Gordon to come take a photo of me taking a photo of the snail, lying on my belly in my Sunday clothes... but he was too busy attacking the pot roast. Maybe next time.