Last spring I blogged about my
attraction to purple
. There is just something wonderful about purple.
So when I saw this *black* petunia clearanced at Home Depot on the last day of May I snapped it up!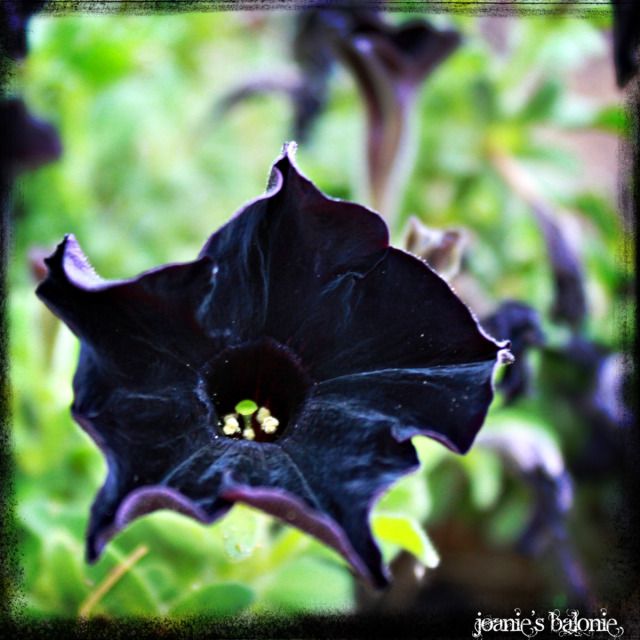 Frankly I have to FORCE myself to buy other colors to come live in my garden. I could easily have an all purple garden.
This pretty pet resides in my flower bed the runs along the
PAW
-th at the back of the house. It is joined there by some lighter purple petunias, some lighter-purple-yet mums, the lilac bushes and a newly planted lavender...
SEE! I told you I have a purple addiction!