Today, in Doug and Jessica's home, little Jude received his name and blessing from his Daddy. It was a wonderful and moving blessing; sniffing could be heard throughout.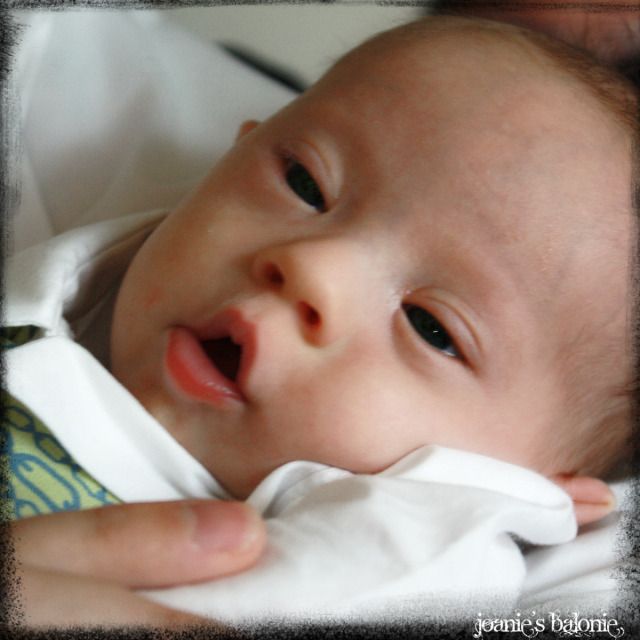 I'm so grateful that we are blessed with the Priesthood.
It is such a blessing to know that the Lord is intimately aware of each of his children... especially His tiny ones.
(Back row- Uncle Micah, Uncle Kevin, Uncle Stuart, Uncle Beau,
Front row- Uncle Matt, Poppa Warner, Brother Hickman; of the Bishopric, Daddy-Doug with Jude, Grampa Gordon, Poppa Dell)
Jude donned his first little-man-shirt and his ginormous tiny-baby tie.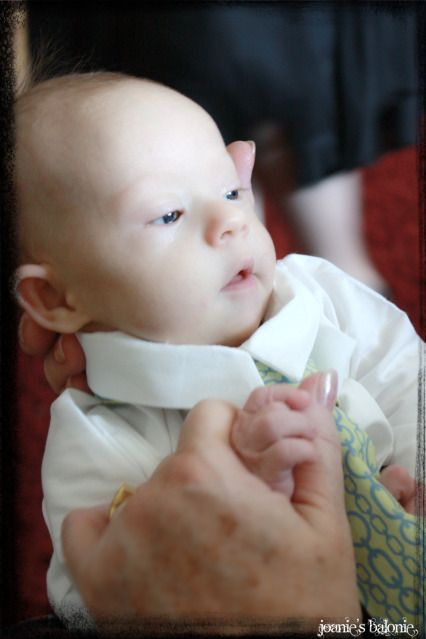 This is a very happy Grammie...