I always love to take a tour in, my sister, Grannie-Annie's garden. Whenever I visit her I am drawn to wander and find all of the delights there are discover.
As I walked out the back door the first thing that caught my attention was this vibrant red-orange rose! Oh my goodness! I just love this color! I couldn't pass up a silhouette shot against the cerulean blue sky. (I feel like I've fallen into my 6-year old crayon box!)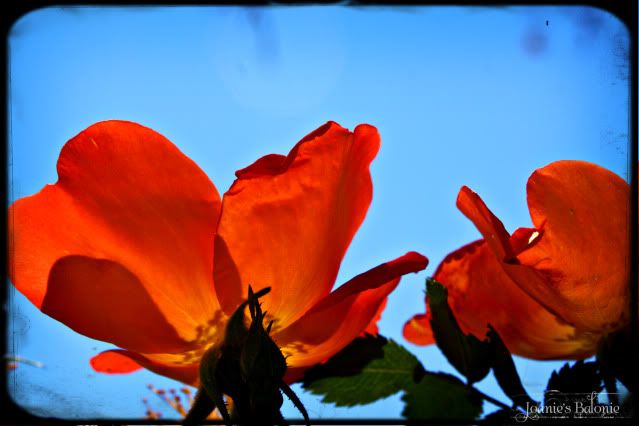 This is one plant but there is so much variety. It just begged me to keep looking at each little blossom.
And look here! This one has yellow stripes!
Even the rosebuds offer much to be admired.
I walked along the shady side of the house and found these beautiful iris in glorious bloom. Iris are some of my favorite flowers. (Let's be honest... many flowers fall into that category)
This one? I don't know if this is from the iris that mom used to have, but it reminds me so much of her iris. I love the purple veins.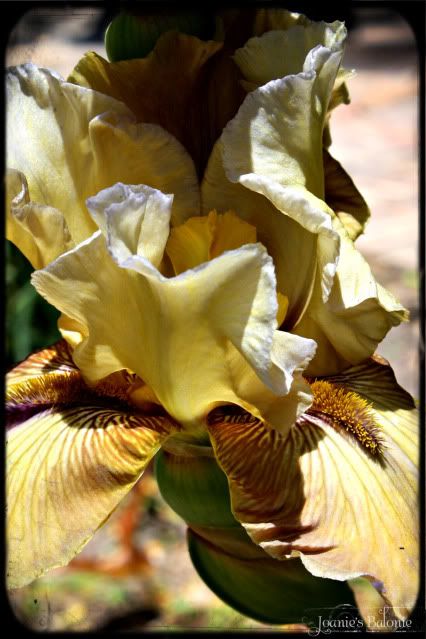 I always love a visit to Grannie-Annie (&Wayne's) house... and garden...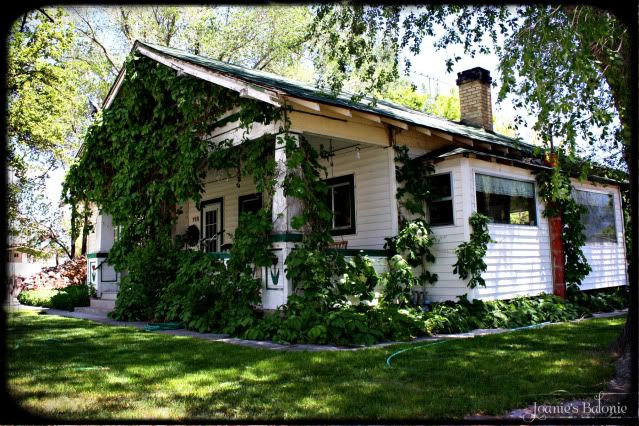 (Gordon has commented that once he got grandchildren he didn't have possession of anything anymore... everything belongs to Grammie!)