(Have you ever noticed that it is easier to give advice than take it? Yep, me too. But this time I'm taking my own advice- I'm going to blog about the most recent fun event and then go back and catch up with last weekend! My, that feels so good!)
Today is a special day! Not only is it my sister, Grannie Annie's, birthday, we have two grandchildren who share this day with their great-auntie: Elise, 5, and Riley, 4. What a wonderful coincidence!
My sweet sister Ann aka Grannie Annie is 10 years and 2 months older than me... she was gone from home before I was hardly grown. I've found a great amount of satisfaction in getting to know her better over the years BUT the real blessing came when we moved to Utah just over 6 years ago and now Grannie Annie's house is only a short 2 hour trip. We've been blessed with frequent visits.
I just knew I wanted to spend her special day with her! Our mom did such a marvelous job of making the *birthday girl* feel so special! But we all know that when we get to be moms ourselves sometimes birthdays are anything but special!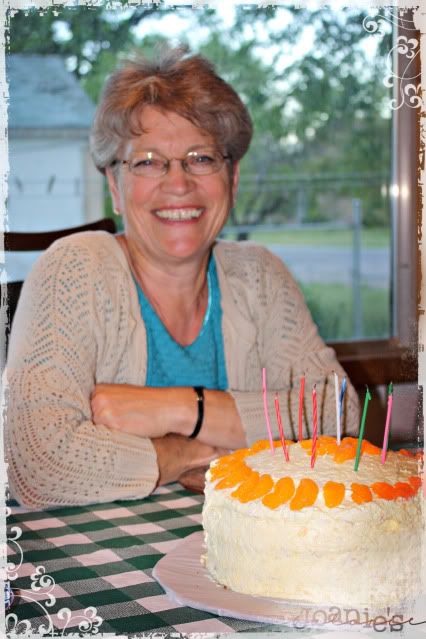 We arrived about noon and found that Cody and Jake had decorated the house for Grannie Annie's special day. We visited, Ann showed me her birthday gifts including her
birthday suit
, ahh, dress, we played a couple of hands of
Contract
and then we were off to go bowling.
That was when Cody whipped out the *birthday-girl* hat!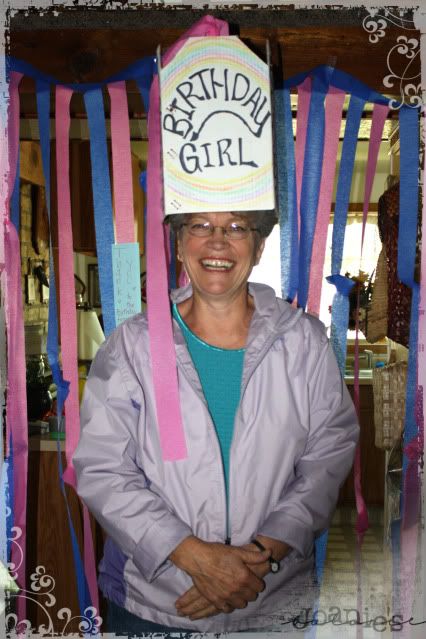 Cody just kept chortling about Annie's hat!
Yeah, yuck it up little girl! Your time will come.
Now, THIS is what I call... well, I'm not sure what to call it! Nice hat, Jake!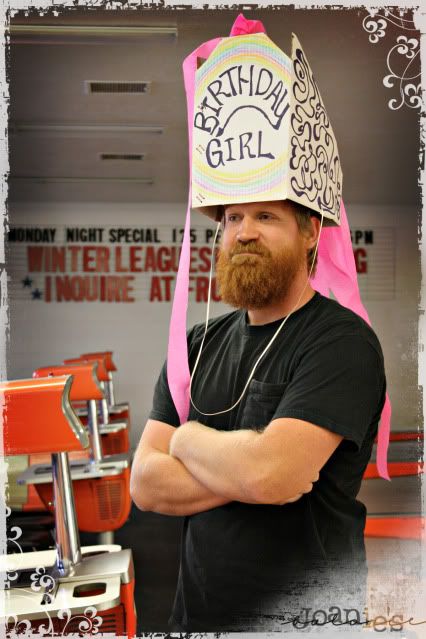 After a rousing and energetic game of bowling, Wayne coming out the winner, we headed off to dinner out at Little Wonder Cafe in Richfield. It was a homey little place that served their $5.99 dinner special with more food than I could eat and it was tasty too.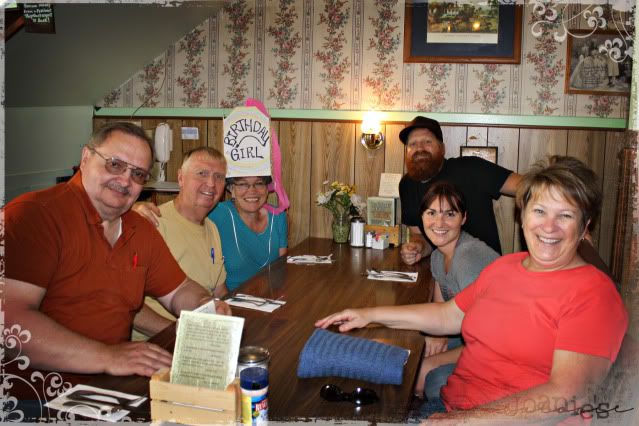 Another birthday girl? Good grief!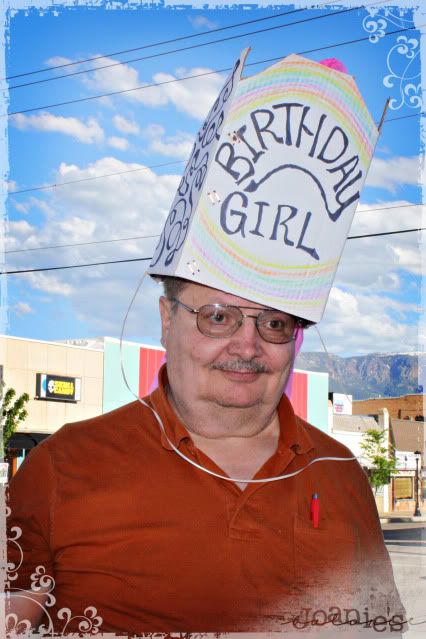 I brought down Pig-Pickin' Cake...
Wayne
torched it
lit the candles...
We sang to the birthday girl and let her eat cake!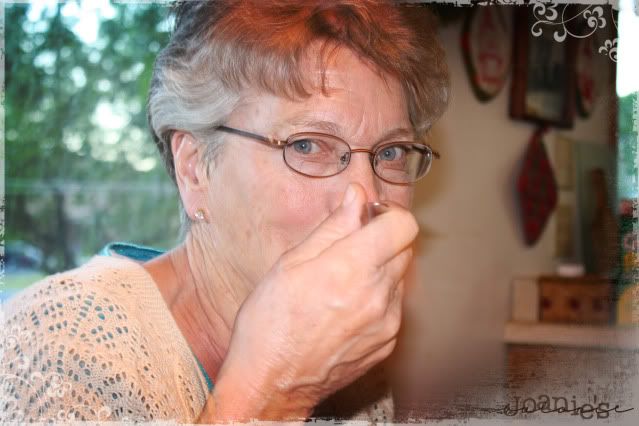 What a lovely birthday-day with my sister Annie!