One of the things I miss the most since I've moved to Utah is being able to go to the beach
any-ol'-time I want
. I try to rectify that when I come back to Palmdale (that and eat a Panera Bread... 2 time so far this trip!)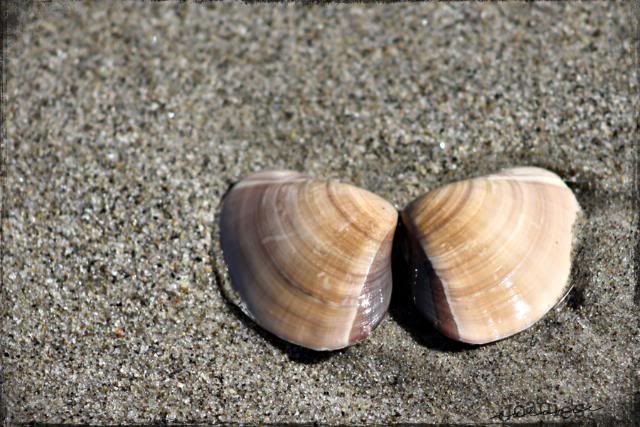 Spencer, Deborah and Riley joined Auntie P and I on a trip to Venice Beach. Can you believe that I've never been to Venice Beach before? We usually went to Ventura Beach or Zuma Beach to avoid having to go on the I-405 or I-10 freeways, which are always packed!
They trotted down to the surf on this beautiful, perfect beach day! Notice Riley has a hold of his shorts
like an old man
so he can run fast.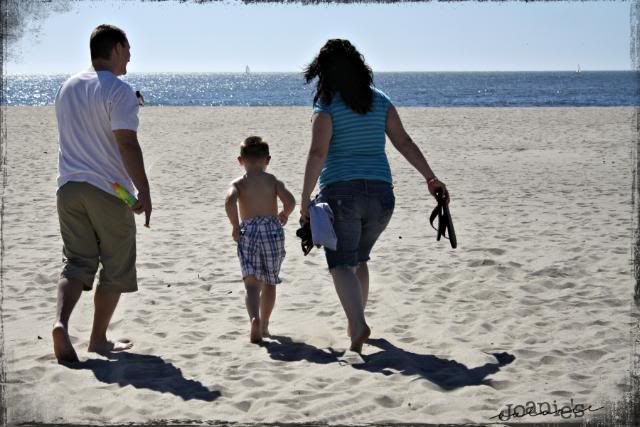 The first wave had just receded when Deborah scooped up a sand crab!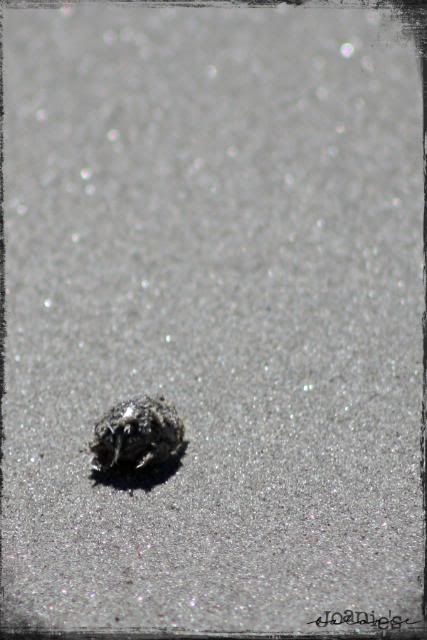 Riley wasn't too hot about this guy... I'm sure if Deb hadn't told him he it was on his toes when they dropped him back in the drink he might have liked it better. Spencer captured the poor little fellow again but it was the only one he could dig out.
But, no fear... they let him go again. Deb also found a tiny, baby sand crab. She has mad skills that the rest of us don't possess.
Deb is so good with Riley. Lucky boy.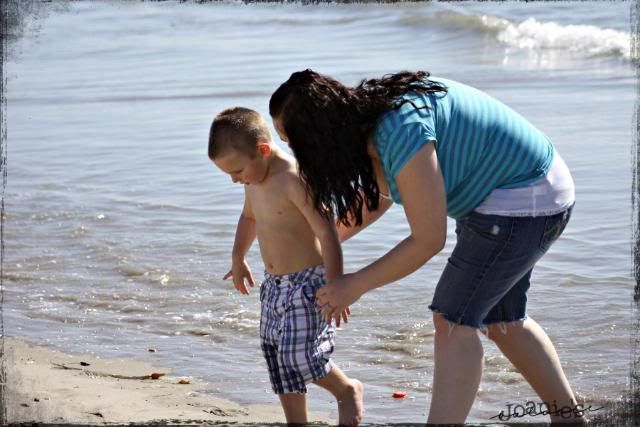 We also saw TONS of confused ladybugs! Maybe it was a suicide pact or perhaps they just wanted to enjoy a day at the beach and just didn't know how to keep a safe distance from the water. Silly ladybugs...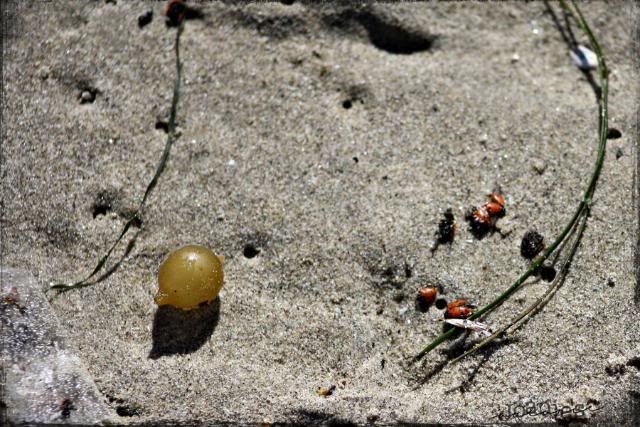 I loved watching these three play on the beach. Riley wanted both of them to join him in the surf.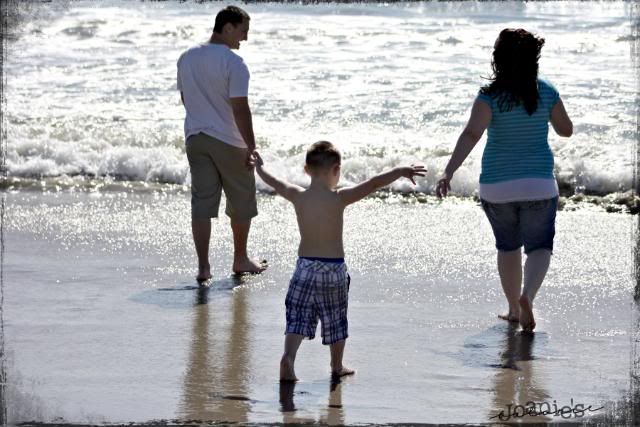 Come-on... let's go...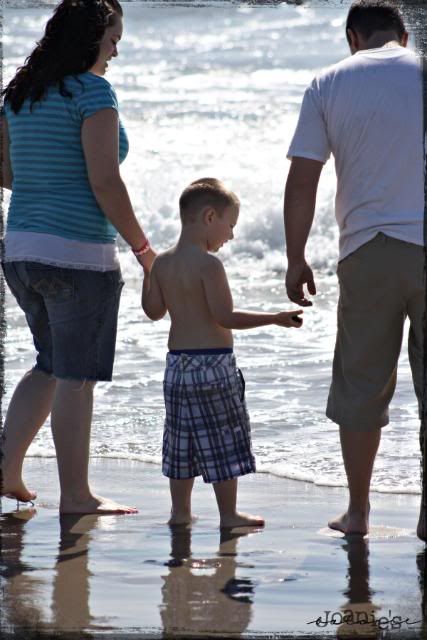 The water was magical. I love the way it glitters as it ebbs and flows.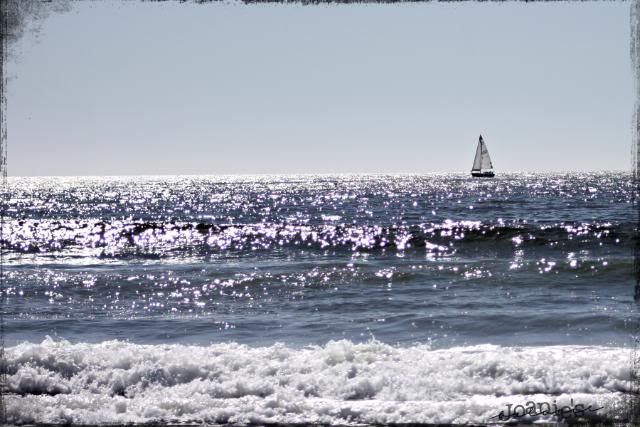 See this precious little boy? He looks so much like his Daddy when Spencer was that age, potbelly and all!
We decided to talk a stroll down the beach and came upon this rocker-dude raging against the surf. Let's put it this way- he was
VERY HAPPY
!
As we walked Spencer and Riley frolicked and played, chased and ran.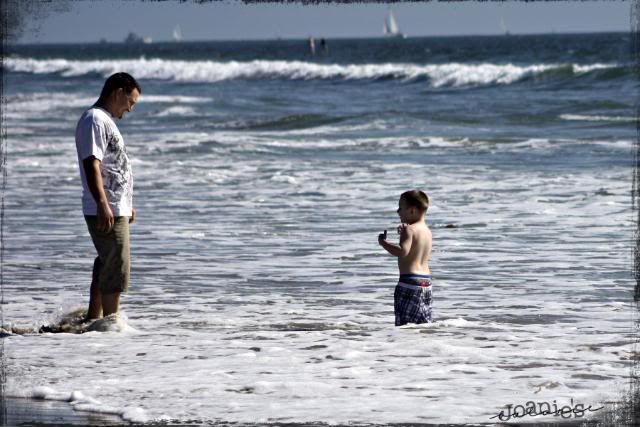 We ate at Panera Bread and then made the trip back to Palmdale. Riley took a much-needed nap so he was ready to go when we got to Auntie P's house. He played with his long lost truck from last summer, tried out Gidget's bed...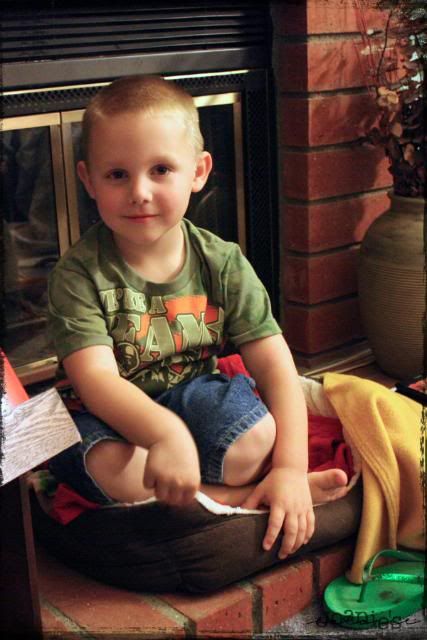 and looked at photos with his Auntie P.