Since forever ago we've had a leprechaun feast every St Patrick's Day. That's just what we
DO!
But for the first time in 20 years I got to have that feast with my leprechaun-Bek.
Bek and I tend to be Harry Potter fans; we're known to quote it to each other (well, and sometimes to perfect strangers!). This year Bek wanted to try making some Treacle Tart.
"Treacle tart, Hermione!" said Ron, deliberately wafting its smell toward her. "Spotted dick, look! Chocolate gateau!"
She'd found several recipes, all in metric, of course, that looked promising so we collected the ingredients with care and looked forward to some treacle tart.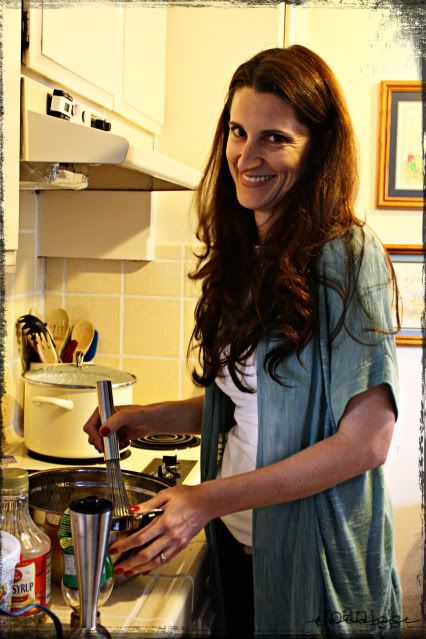 Oh My Stinkin' Heck! What a lot of work! The crust had to be made way in advance so it could be very cold for rolling out, we needed brown bread for the filling (which Bek made the day before), tons of butter (this is not a bad thing!), eggs, cream, lemon juice and zest... but hardest to find was treacle syrup. One recipe suggested substituting golden syrup for the treacle syrup.
The recipe called for a tart pan (which just happened to be living in my dungeon in Springville, but too bad for us, we were in YLP!) I told Bek that using a mesh-bottomed pizza pan would do. My mom used mesh-bottomed pie pans all the time. What we didn't reckon with was the metric conversion (which we got wrong), the ratio of butter to flour was too high. As the crust baked (remember in a mesh-bottomed pan) the butter melted in great waves that coated the bottom of Bek's new oven!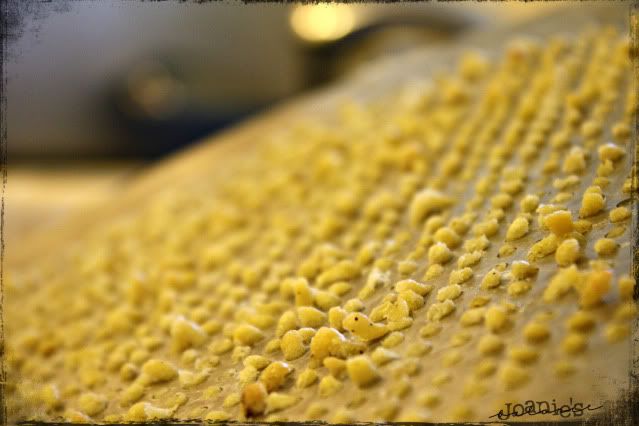 Isn't this so pretty? It is the crust oozing out of the holes. This is one of those *puddings* that requires two baking times: one for the crust alone and one with the filling. So can you guess what we got to clean up twice? Somehow I didn't get a photo of the finished treacle tart but I found a reasonably good facsimile
here
. The saddest part about treacle tart? It tasted so much like lemon bars, which we'd just made earlier in the week, that it was a disappointment.
But here is something that didn't disappoint! I love a good ol' traditional boiled dinner. Yummy!