...just well taken care of!
Look what my sweet husband bought me! An HQ 16!
I've wanted one of these beauties for years!
I started machine quilting 16 years ago on my old Kenmore sewing machine, you know, sitting down and manipulating the quilt under the presser foot. Then I got a Husqvarna Rose, which I literally used up and wore out! Most recently I had my second-hand Little Grace Frames and a Juki machine.
Ahh, but this one... yup, it's a Cadillac of quilting machines! I put on two big pieces of fabric so I could practice before I started on a *for real* quilt!
And here is the funny part... when Stuart came over after the Priesthood session of General conference he wanted to try it out. Gotta love that boy!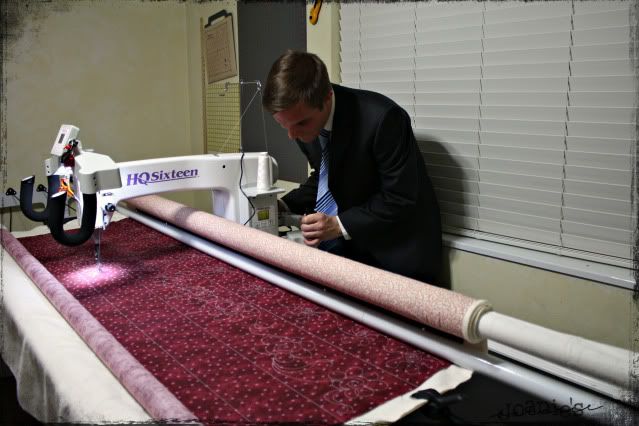 (I've already finished the second quilt. It was a beautiful quilt that Auntie P made for her son Matt's wedding.)