Today my Momma would be 98 if she were still alive! (Sadly she's been gone for 34 years.) But as I've looked out at my
happy-daff-o-dillies
this spring it has reminded me of her.
Narcissus were one of the *perennial* flowers that lived in Mom's yard. (I'm using the term perennial loosely here, I know that narcissus are bulbs. They were a constant.) I love them with all their varieties. Growing up I thought only the all yellow ones were daffodils and the multicolored ones were narcissus. But last year I learned from
Wikipedia
that they are all narcissus, that is their botanical name.
This happy specimen is like the ones Mom used to have in the planter bed between the house and driveway. They were always my favorite.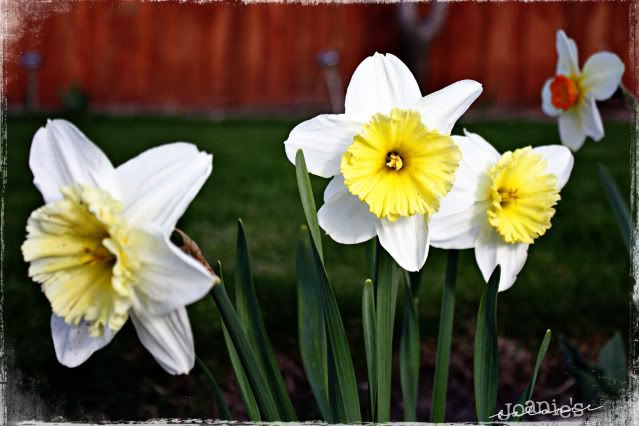 How can you not love these three happy little maids?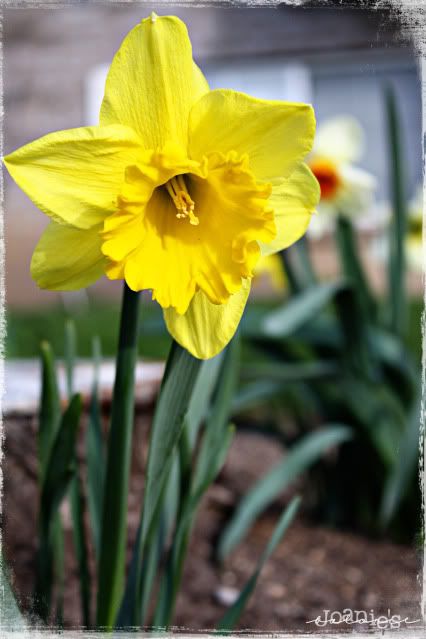 And here is a nice daffodil, not the honking kind like Professor Sprout has!