Today is one of those bittersweet days that come around too often at my house. We all know that it is Mother's Day. The sweet part, and I hate to break it to the rest of you- I have the
very best mom in the world
! The not-so-sweet part is that she's been gone for 34 Mother's Days now! I can't like that part too much!
But as my sweet-niece-Cindy reminds me, "The veil is only as thick as you make it!" So when I look at these beautiful purple iris that grace my garden I remember my Mama!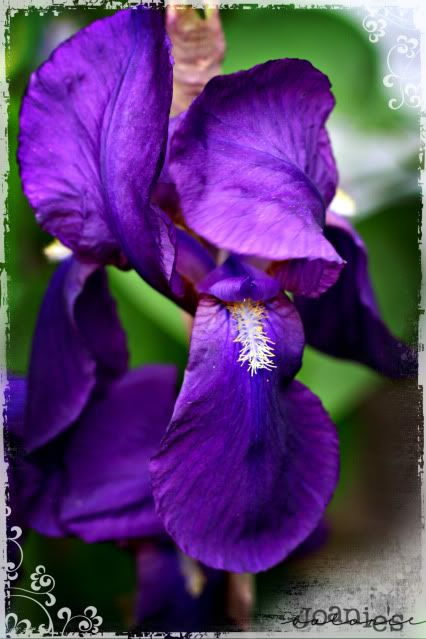 But Elsie, my Mom, didn't just have the purple iris like these. Oh no! She had such an array of bearded iris as anyone would love to behold: cream, peach, bi-colored, blue, fragile Dutch iris... it makes my heart happy to think of them.
She loved flowers so much. Our funny little yard in Greenville was thick with flowers: daffodils, iris, gladiolas, violets, lilacs; those lovely perennials!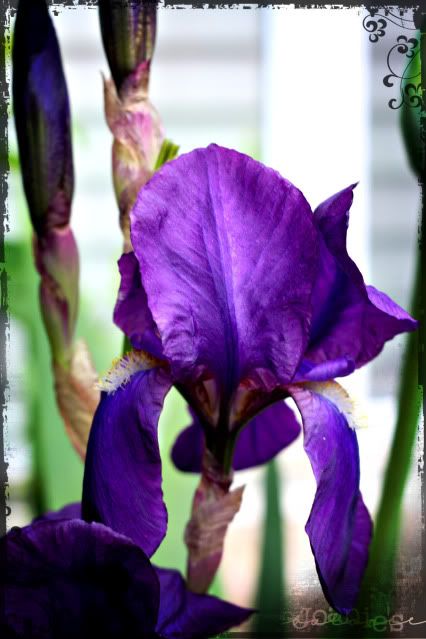 And petunias... don't forget the petunias! That was my standard Mother's Day gift. I would go to Hunter's Hardware down on Main Street and buy Mom a flat of petunias (usually with her money) and then I would help her plant them.
So this year I valiantly remember the happy, sweet memories of my wonderful, loving mother who sacrificed her life and desires to raise her girls! And I try not too let too many tears fall with missing her!