"Purple?
PUR
-ple!
PURRRR-PLE
! That's a stupid name! Why don't they just call it BOINK!?!" 14-year old Stuart.
We've laughed about that conversation for years!
But you know?
Purple
Boink just makes me happy!
What caught my attention this morning was one of my beautiful, late-blooming, *black* tulips. How can you NOT love this color?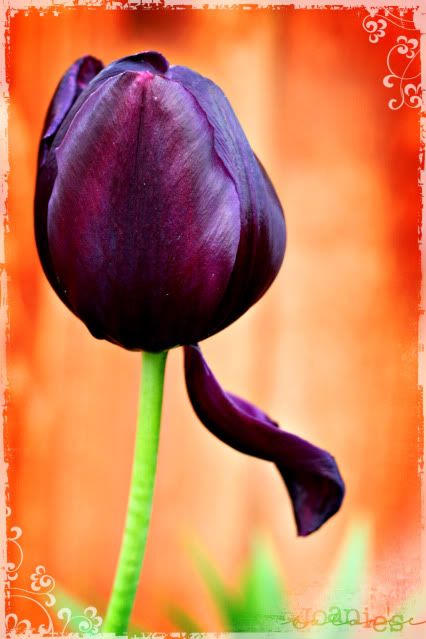 Now don't get me wrong... this wasn't an epiphany this morning, I've known I love purple for a long time... but take a look at the rest of my garden.
There are my happy little spotty-dotty violets (they grow like weeds! Lucky me!)...
Purple salvia, mud splattered from all the spring rain (a lovely perennial)...
Ooh, ooh, and one of my favorites- ruffled petunias (I found these a couple of weeks ago at Carpenter's Nursery in South Provo with DeLoris)...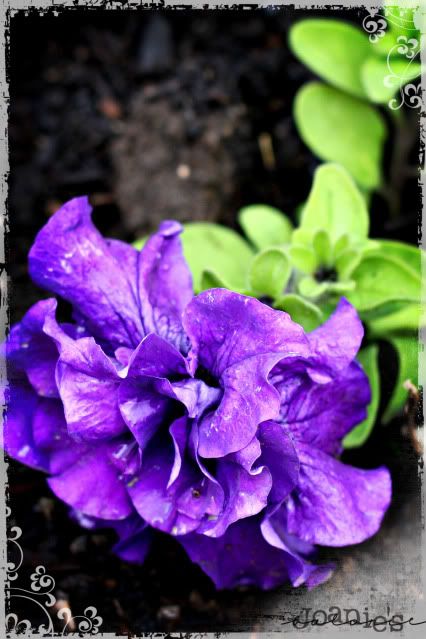 Regular purple petunias (these are from Home Depot's nursery)...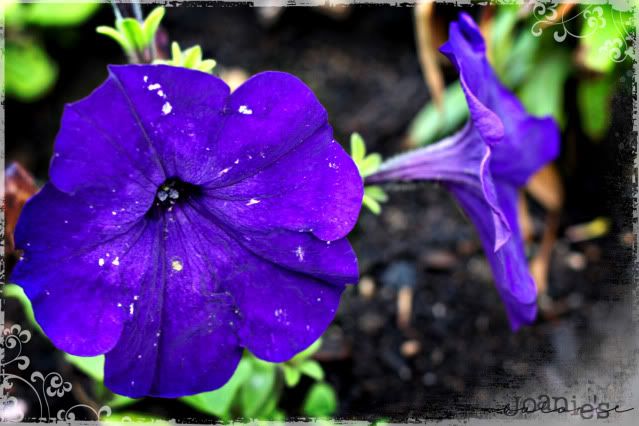 My purple bearded iris on the *island* with purple salvia in the background...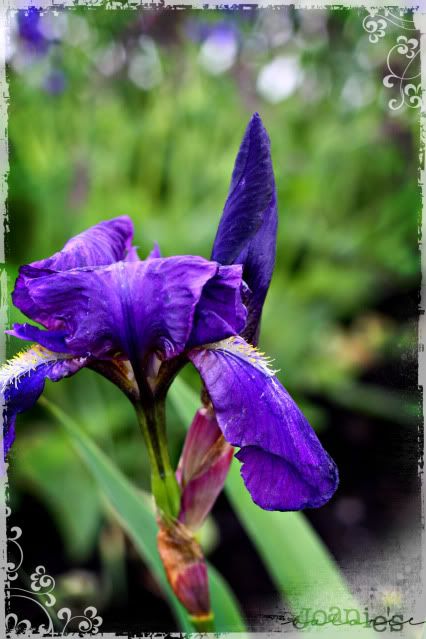 And purple snow clouds,
WAIT A MINUTE
!! WHAT ARE THEY DOING HERE ON MEMORIAL DAY WEEKEND?
Hmmm, welcome to life in the mountains... reminds me of Greenville.