Yesterday at 8:50 AM little Chloe couldn't wait any longer to be born and came 4 weeks early. She weighs 6 lbs and is 17 inches long. She had a little trouble breathing on her own at first but after several hours in NICU she was able to join her Mommy, Suzi, in their room.
Not wanting to rush
too
much we waited until she was a whole 11 hours old before we went to meet our newest little darling! She is an angel straight from Heaven!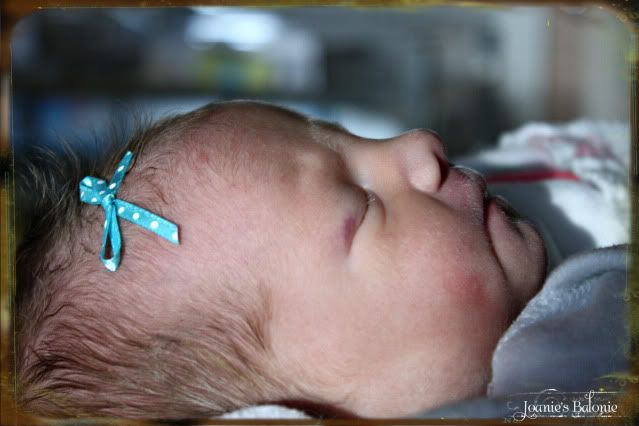 Momma and baby are doing fine...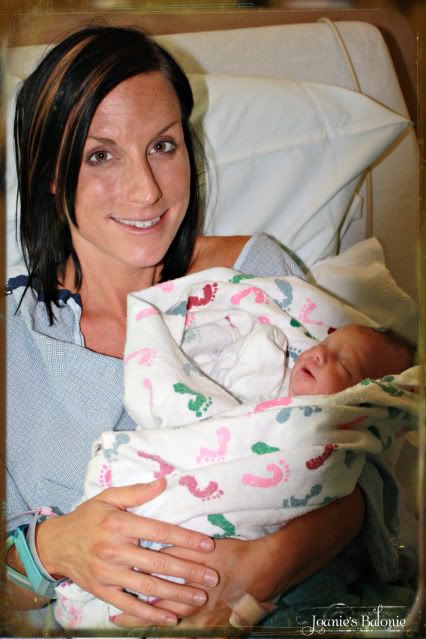 Grammie and Grandpa are happy to have her here; and healthy, especially after the initial scare.
She sleep the whole time we were there and she squeaks! I told her she does baby-Darth-Vader breathing... just like Grandpa!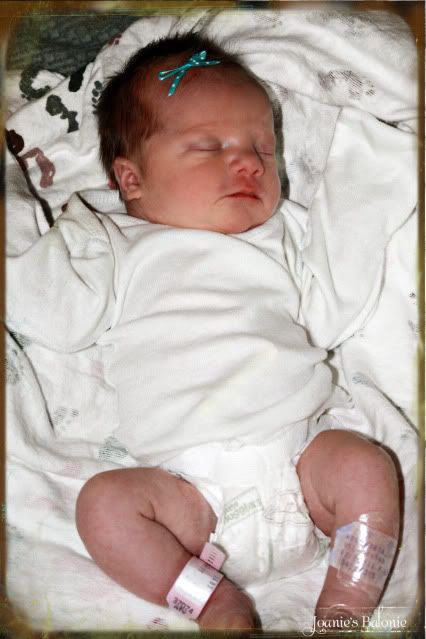 And speaking of Grandpa... whose chubby face it this? This is where the
*pork-chop*
part comes in! Look at those chubby little cheeks! And because she is proportioned she is a tiny pork-chop... and Grammie loves it!
I always marvel at the beauty of a tiny newborn; so perfect, so miniature, so delicate... what a miracle!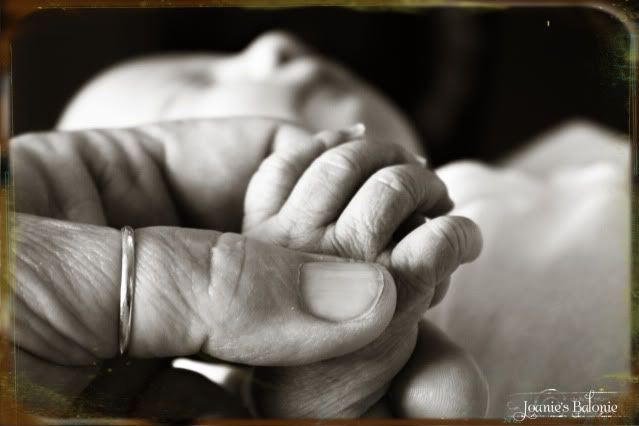 She has a beautiful head of hair and a nicely shaped head...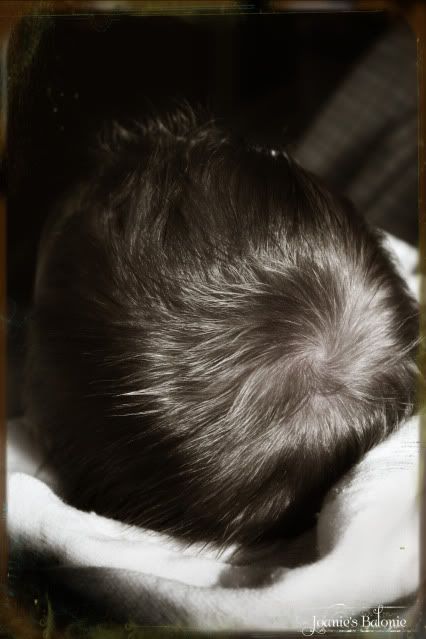 But this???
THIS
... is one of the sweetest parts of a new baby...
These tiny feet will
Grow and learn,
Run and play,
And follow in the Savior's way.