I bought the cutest new purse online at Target (this one is not sold in stores)! They fished me right in with their "buy 1- get 1 50% off"! I actually went looking for
this purse
... but as soon as I saw
THIS ONE
I knew I had to have it too. (See how well that works out... buy 1 get 1?)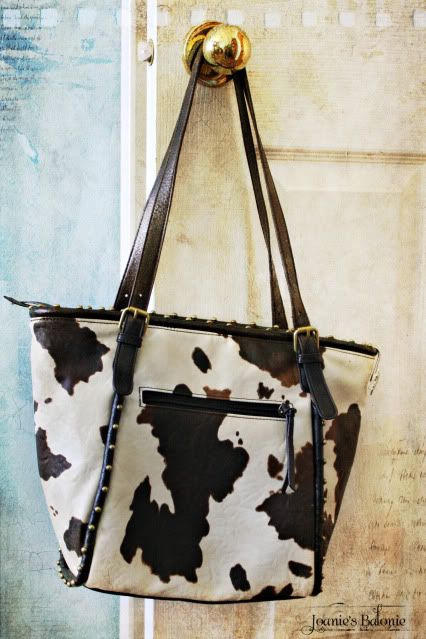 Look at the darling detail work!
Now I know that they
say
that this is a cow purse (which in never bad in my opinion) ... BUT it looks just like a pinto pony to me! So that's what it is!
I just want to go somewhere so I can carry my new purse... silly girl!
(On another funny note- when I was tagging this post I found that "shopping" is no where to be found in my tag cloud! I guess that's a good thing!)