Now most of you, especially my children, are shaking their heads and saying, "Mom! It's
OUT
with the old! Not
IN
with the old!" But I really do mean what I say... this time...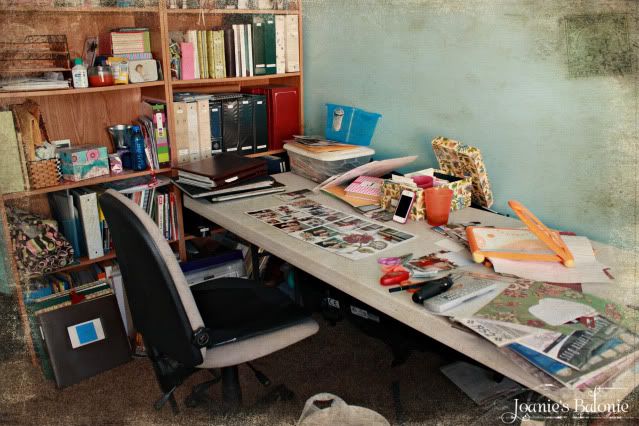 The new year frequently finds me reflecting back... call me silly, but there you are. I've spent many a January organizing my journals or working on photo albums. This year it is the latter. (I suppose it's been that for the last few years with my POTD projects)
Perhaps it is because I've hungered for many years for more details about my parent's lives. I wish I had THEIR journals (which as far as I know are non-existent) and I am grateful that my mom was a dedicated photographer with photos to look at and wonder about. I want there to be a tangible record of who I am for my family, and, yes, for me too.
The year we moved to Utah I felt a great need to connect with my roots... and to keep myself busy with Stuart off on his mission. That summer of 2005 I got all of my photo albums completed from (I'm embarrassed to say) 1988-2003 completed! Since then I've done different *spot* projects, focusing in on a particular event, I've made a couple of dozen digital pages, and even printed them... but as far as getting all of those little photo-ducks-in-a-row I've been very lax.
HA! but that's all changed. Yesterday I put up my extra table right here in my office, pulled out a fraction of my scrapbooking supplies, incomplete albums, printed photos and poured myself a nice cold Dr Pepper! Yes! now that's the life!
So far I've completed Stuart's soccer album, FINALLY! Caught up a few stray 2003 photos and have moved on, in earnest, to 2004! Yeah Little Joanie!
I'm in for a long winter scrap... visiting with my OLD friends!