(This is another one of those posts that I thought I'd already written. Oh well!)
Does anybody recognize this fabric? Oh yeah! I just happened to have some leftovers from Spencer and Deborah's quilt.
JOANIE'S SKIRT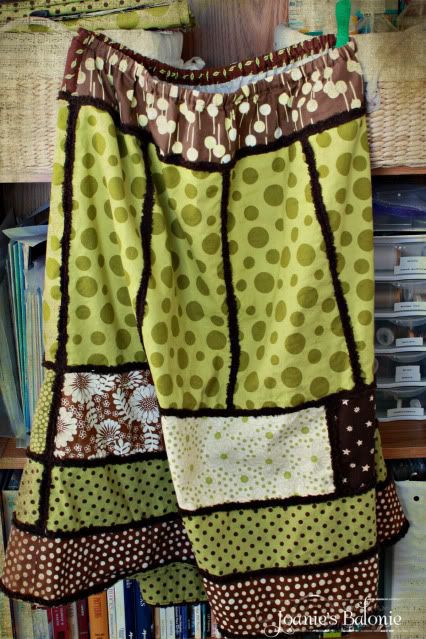 Several months ago my friend Margee showed up at church in the cutest skirt I've ever seen! I NEEDED THAT SKIRT! She told me that her friend made it for her. We talked about me getting the pattern from her friend, but that never seemed to happen.
MARGEE'S SKIRT
When I became aware that I was going to have some leftover fabric in fabulous green and brown I knew just what I wanted to do with it. I asked Margee if I could borrow her skirt. She kindly delivered it... the other good news... we wear about the same size skirt! I tried hers on. HA! Just right! So I set to work making a pattern. It's not as hard as you would think, especially when you're dealing with small pieces like this. I traced the pieces and then added the seam allowances.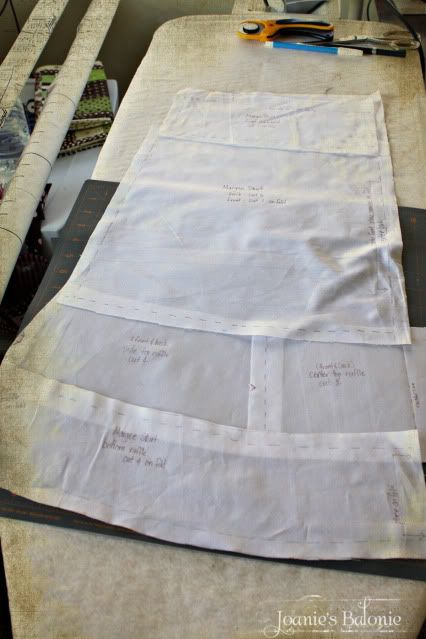 Margee told me they'd gotten the Chenille-It at Gracie Lou's (that is what I was looking for when we saw the Moose quilt!) Don't let that $14 price tag scare you... I got 40 yards in that package.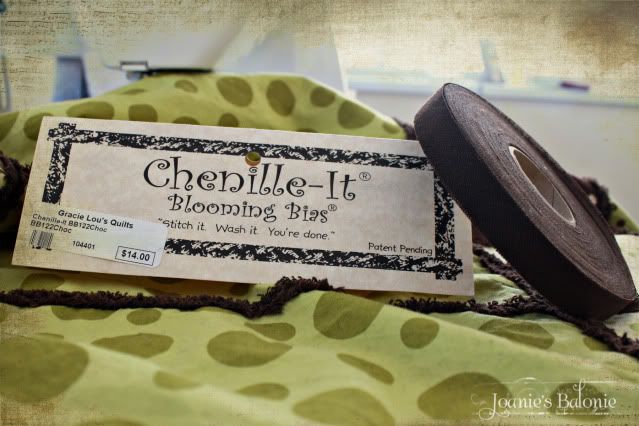 The directions on the Chenille-It suggested one line of stitching down the center but Margee's friend made two stitching lines a scant quarter inch apart... I like her method best. When I was finished all the sewing I just laundered the skirt and like magic I had chenille!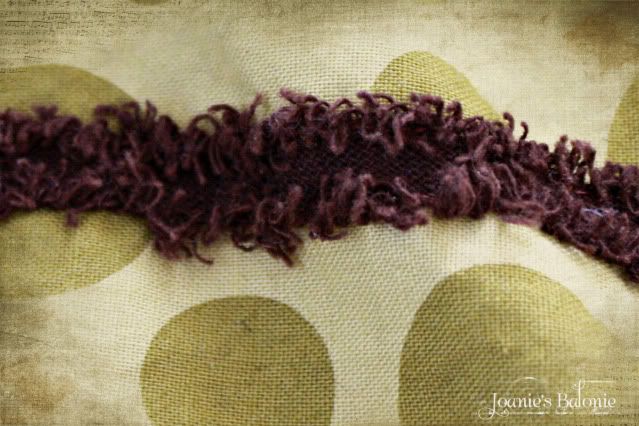 Now... look at this... I still have fabric leftovers... whatever shall I do??