... and, boy, is it crowded!
You know how they say a picture's worth a thousand words? I knew we had a lot of October birthdays... but it wasn't until I turned the page on my calendar that Camille made us for Christmas that I realize JUST HOW MANY!!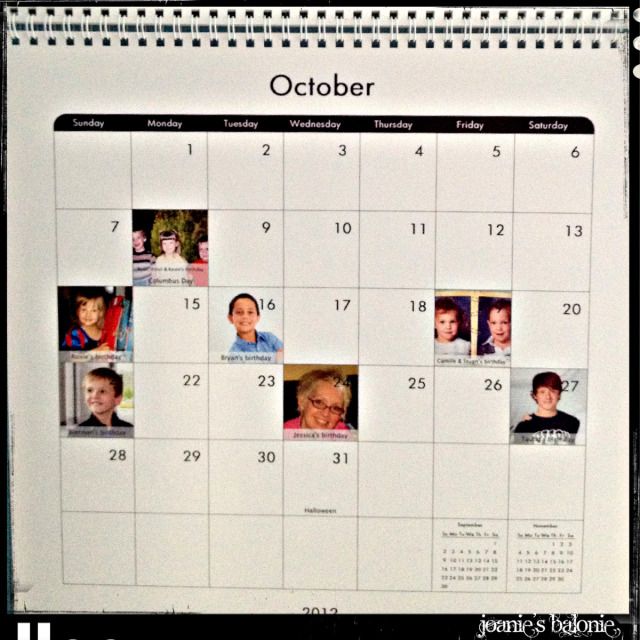 Roxie, Camille and Jessica blowing out their birthday candle...
And Uncle Stuey, with help from Roxie and Sophie (Actually Sophie changed her mind when she got up close and personal with the candle. But no worries- Uncle Stuey was there to save the day.)