The chances of me getting a
photo of the day
much earlier in the day than this one are pretty slim! It was taken at 12:13 am!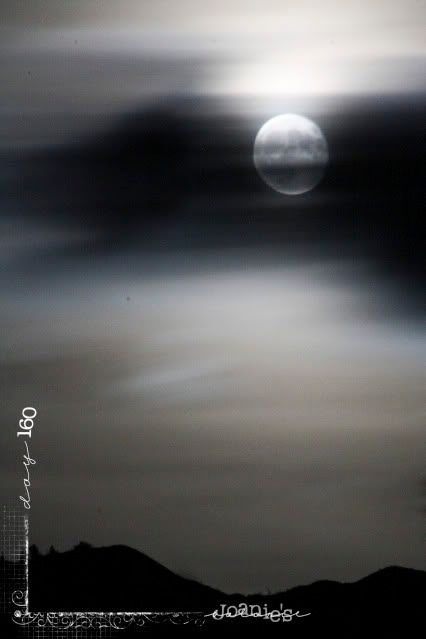 I just love the moon and her beautiful, silvery light. I love the way that silvery light filters in through the blinds into my bedroom.
I noticed that the moon was going to rise over our mountains as I was cleaning up the kitchen. Ahh, says I, I have a good reason to try out my new $25 tripod (Yes, I know, Scott Kelby would have a fit... ) I had plenty of time to get it out of the box and set up before the moon would make her appearance. I wish you could have been a little fly watching me in my jacket,slippers and glasses (well, I had on other clothes too!) trying to set up just the right shot. The clouds were floating past the moon and gave the shot even more character.
I was also surprised at how black and white this photo turned out. This is not a converted b&w... just the way it is at midnight!