Springville is known as Art City. We have a lovely art museum in town that has wonderful exhibits. Each June Springville celebrates
Art City Days
. They used to have the celebration at the city offices at the corner of Main and Center, but because of the new city office buildings being under construction they've moved the festivities to various other locations.
As I was driving down Center this morning I could see the hot air balloon and it took me right back to that first June we were here and I saw all the hot air balloons as they were taking off... including a PIG balloon!
Since it is Art City Days I thought I would get in on the act. I am offering up my
"altered-reality"
of what I think Art City Days should look like... you know, deep blue sky, big fluffy clouds, beautiful weather (not torrential down-pour worthy of Cambodia!)
This
is what it should look like!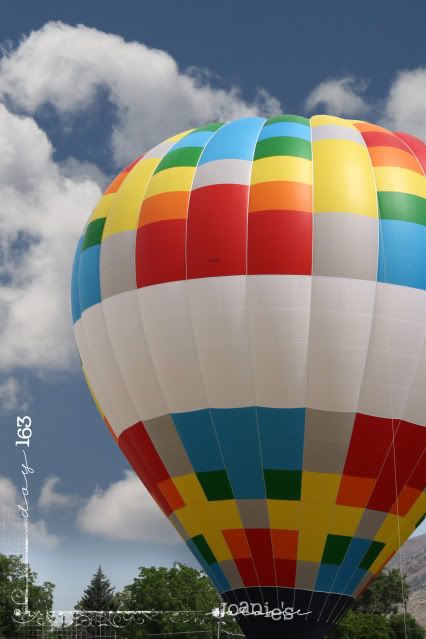 Balloon photo taken 6/12/09 Sky photo taken 4/5/09)