I first saw these birds a couple of weeks ago... the first thing out of my mouth was Pelicans? In Springville? They live in a pond up on 1400 North at a pond on the Flowserve property. I've seen them several times since then, but never with my camera in the car.
TODAY... when I went out to run errands I put my camera in the car...
just in case
I found something I wanted to photograph (silly girl... what was I thinking!) Today there were four... it appears to be two couples and they all hang together... segregated from all the ducks.
I've always been under the impression that pelicans were sea birds, not fresh water birds, but we all know that seagulls are here in Utah (and in the Antelope Valley, CA aka Palmdale) So I did a quick wiki search on pelicans (look
here
and
here
). And there they were! Humpy-bumpy beaks and all! I think these may be the American White Pelican.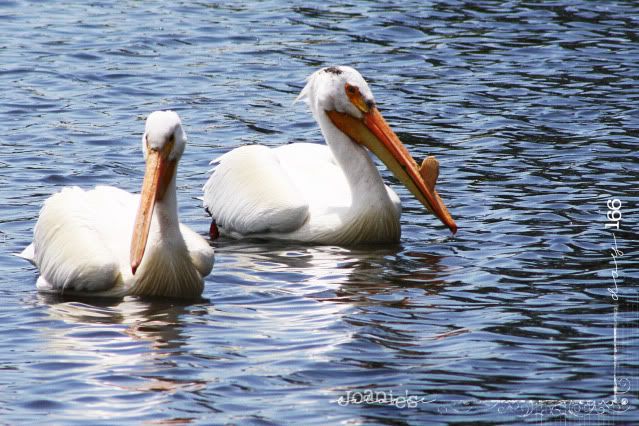 What a fun photo find for my fine day!