This has been a banner week for getting out and enjoying nature! My sister and her husband came up yesterday for a visit on their way to support #4 son in the
Wasatch Back Run
. They wanted to surprise him Saturday on the last of his 3 legs (yeah, 3.6 miles at a 7.96 incline! ouch). We went out to scout out the trail so they would know where to go to find him today.
Since we were headed that direction we took them to Cascade Springs (they'd never been!) It is the most beautiful park; what a treat to be there twice in a week's time!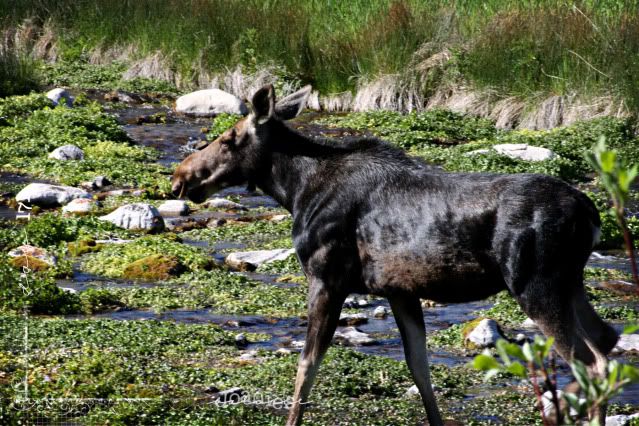 As we started up the top loop of the trail here came these two moose cows ambling through the grass on their way to get a drink at the springs. They were so beautiful. Their coats nice and shiny, you'd think they'd just been brushed. They were very cooperative as we continued our trek around the springs letting me take 60-some photos of them (that's what happens when you have your camera set for burst!)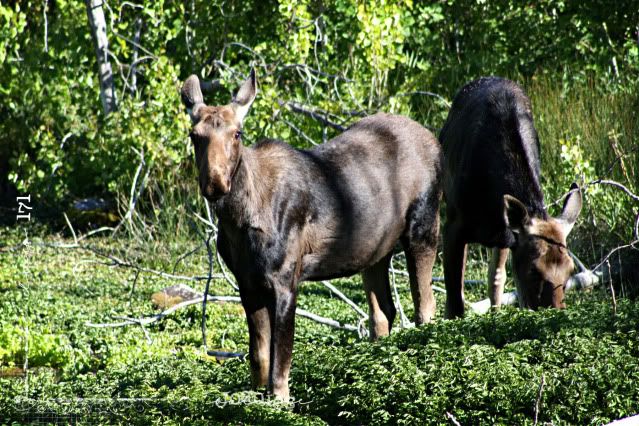 Later while driving the Wasatch Back Run route from Midway to Park City we saw a tiny, baby fawn. It couldn't have been too old as it was still quite unsteady on its legs. It was so cute, spotty and wobbly, but much too quick for me to get my camera out!
Good times...