Rebekah and her men/boys are in Utah on vacation. They brought Tadhg up for BYU basketball camp Monday and then continued on up to Malad, ID to visit with Curt's folks.
Laster-nigh
t, when they got back down this way, we kidnapped Bek while the boys did boy things (to earn man-points?)
Today we went to the Oquirrh Mountain Temple Open House. What a wonderful experience for the boys! And what fun for Grammie to get to see them, even if it was just for a short time.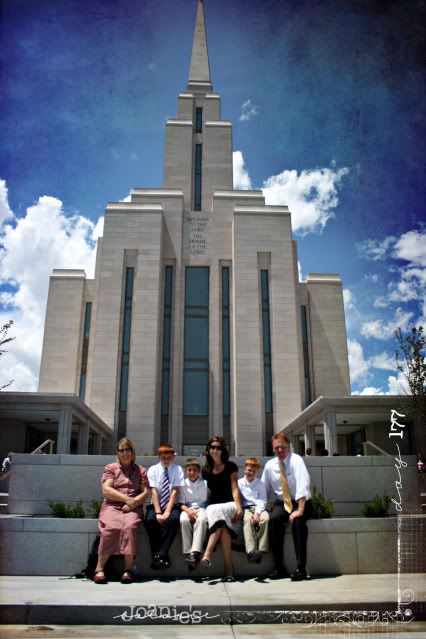 Just as we were leaving I remembered that I heard that
Moroni
had been struck by lightning in one of our recent storms. The boys got a big kick out of it. Poor Ranoni!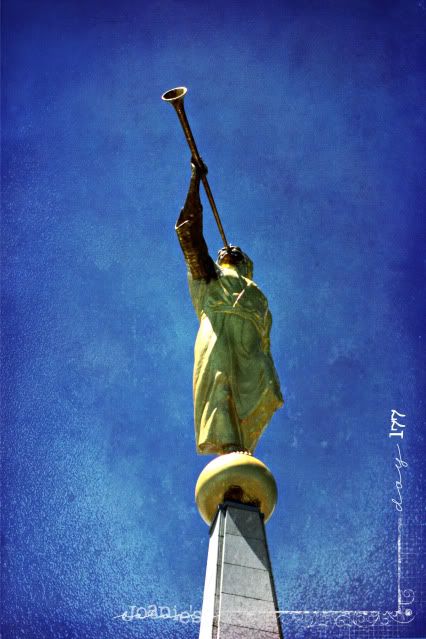 FONTS- Problem Secretary, CK Cursive, BRUSH- KPertiet_LedgerFrames, DP Moms Perfect Workflow action, OVERLAY- Into the frying pan, Night Faux (the Artist formerly known as GhostBones at Flickr)

Bwahahahahaha... I thought it was funny that one of the textures I used on this photo is called Into the Frying Pan!!