I've written before about my love of all-things raspberries! I love the color (it is just so lick-able), the tangy-tart-sweet taste, the look of them hiding on the bushes, the memories they evoke, the statement of elegance they make when they are included in any dessert, salad or candy. Yes... all things raspberries... yummy.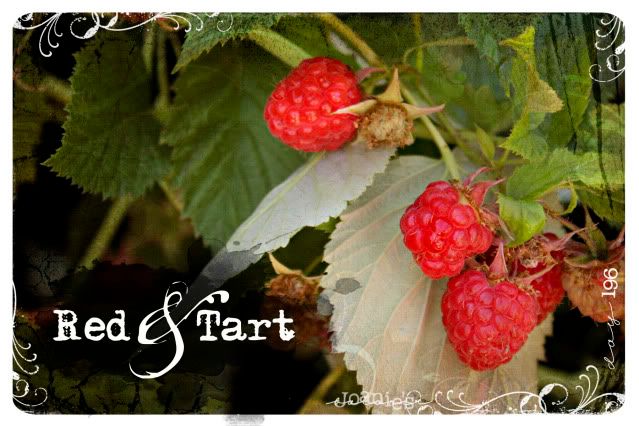 FONTS- Problem Secretary, CK Cursive, BRUSH- KPertiet_LedgerFrames, BA_photomask01a, ACTION- DP Moms Perfect Workflow action, TEXTURES- SA_muse0709_aclegg-photo-crinkled1-4-black, Lost & Taken coffee stain 02, freaky665.deviantart.com/art/Victorian02 JOURNALING SPOT- AASPN_FotoBlendzClipMask7_7
This is day 10 of my class and when Jessica said we were going to pull out all the stops and apply everything we've learned so far I knew just the photo I wanted. I really enjoy adding textures to photos... the dimension they add and just their sheer funkiness.
BTW... did I mention Raspberry Crisp? How about Fresh Raspberry Vinaigrette Dressing?