[You didn't really think you could get rid of me that easily did you?]
Today was one of those cold, crisp, windless, sunny winter days that I just love. And after spending way too many days sick [and in bed] in the last month I was grateful to be able to go out and take a little *walkie*. I took my camera along with me, somehow I just can't seem to leave it at home.
I thought you might like to tag along with me. I love how the sun plays off the clean, white snow.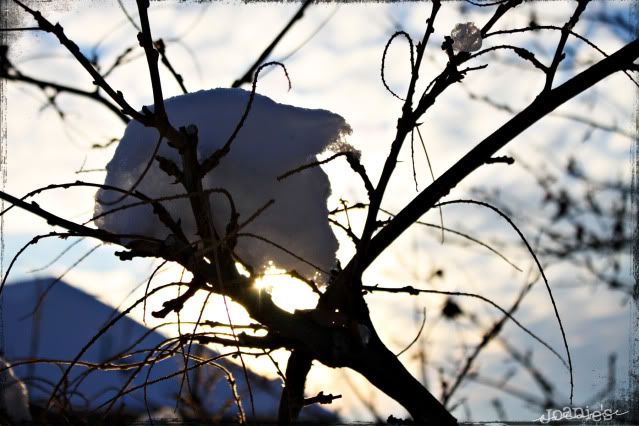 Doesn't this look just like a Christmas card?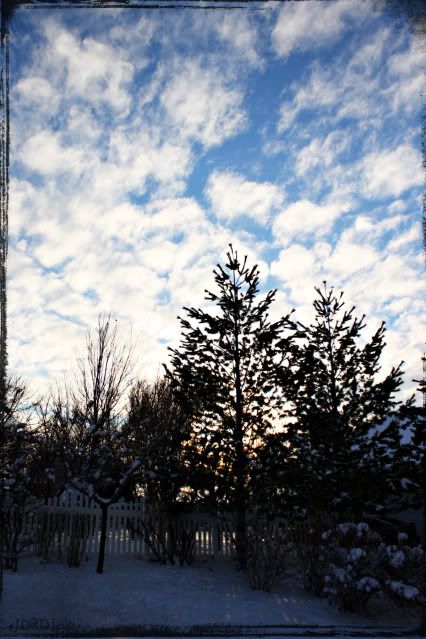 I mentioned that my tree yesterday was filled with
fat robins
. I suspect this is one of their many food sources. My friend Sheri intimated that the reason they
DON'T
fly south for the winter is that they
are
just too fat! Love that concept.
This tree... with these nests... I only see them in the winter and always forget to look when the tree is covered with leaves to see what sort of ginormous bird inhabits this! Now this one? Yep, he went south!
I also couldn't resist capturing this snow capped post. It just looks so cold and frosty.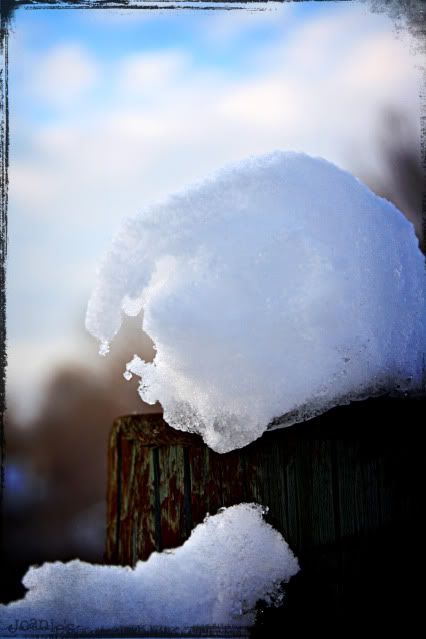 I got back home and saw my tiny icicles. I had a moment of serendipity when I caught this drip.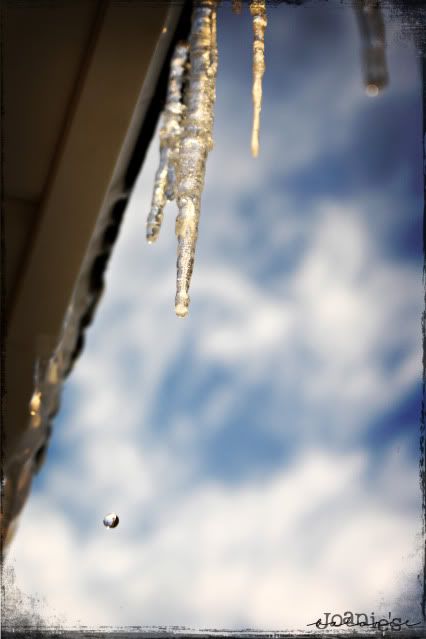 But here is the best part: I'm standing in the drive way and here comes a whole herd of deer [10+] motoring up the street. They headed into the yard next door before the spotted me standing still and quiet. But the alpha-mama didn't like the looks of me... she pogo-stick hopped down to the cul-de-sac with the other babies [yearlings] and mamas in close order. This fellow? Yeah, they don't like him so much... he was all by himself.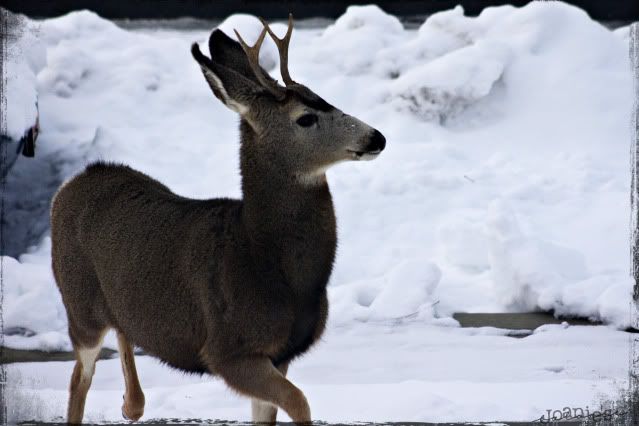 And with all these photos do you really think that my 2011 photo-book will be any smaller?