I have the very great blessing of west facing windows...
I know Jane Austen wouldn't agree and think west-facing windows very incommodious
. (Think all of that with a strong English accent!) What I like is that I rarely miss a beautiful view of the sunsets if I am in my office.
I glanced up from my work tonight and saw the most deep, beautiful, soft sunset; it only got better when I pulled up the blinds to shoot through the screen (
again
) and saw my very favorite *thumbnail moon*. This first sliver of a new moon always reminds me of my thumbnail. (Guess that lets you know how long my nails don't grow!)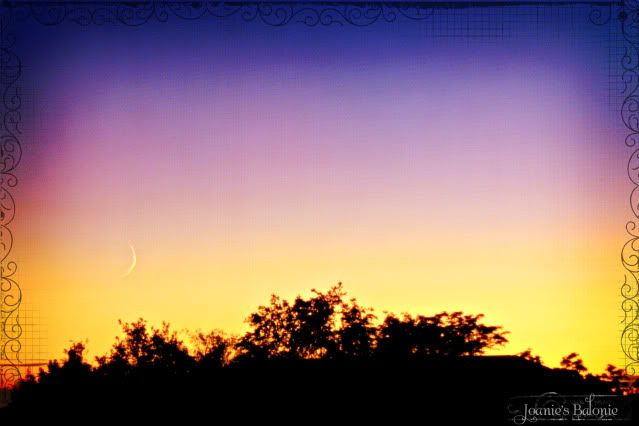 It was beautiful and soothing... exactly what I needed this evening.