Back in the day... we always got an apple and an orange along with nuts in our Christmas stocking. (Random fact... it has nothing to do with this post, but I thought about it just now as I titled this post.)
Now for the real post-
I suppose phenomenon of apple-ornaments has occurred other years and I just haven't noticed it but this year I'm noticing all of the apples still hanging, just like festive ornaments, on the trees (which is interesting, since if I don't spray my apple tree I don't have ANY apples on it by the time they should be ripe... am I babbling?)
I think they look so beautiful...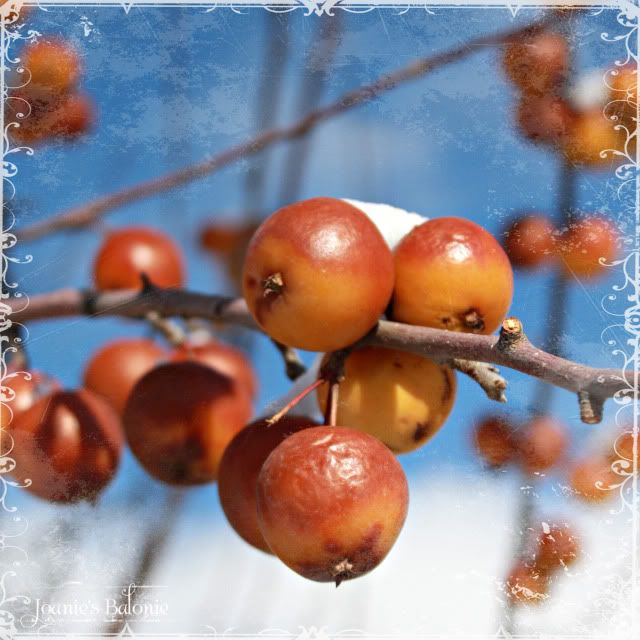 Yesterday and today have been wonderful sunshiny days, for which I am very grateful after a couple of weeks of fog. I was able to capture these natural ornaments with a beautiful cerulean background.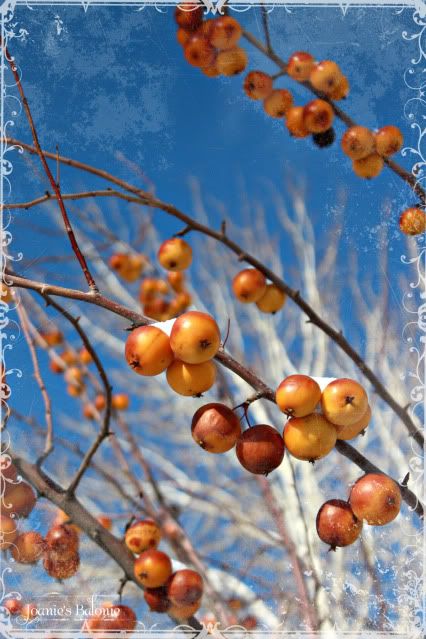 The thing I want to know is this-
Why don't the birds eat these?
Are they fermented?
Are they frozen?
Just not tasty enough? (The birds always want to eat MY apples!)
This is a different tree... a crab apple. It lives across the street from the other apple trees.
These two trees are in my neighborhood, but I've seen these apple-ornaments on apple trees all over town. Do you have any apple-ornaments where you live?