Technically this post should have happened last month, but I didn't want to spoil a surprise. Stuart is dating a very nice girl, Anna... (we like her a lot) and he wanted to do something special for her for Christmas. He found himself a *naked* basket and wanted to transform it into a picnic basket. He called to bounce some ideas off of me and asked if he could bring it down for me to *help* him. Usually *help* =
mom-does-it-while-I-watch
! But not this time. Stuart was a man with an idea and HE wanted to execute it. (My contribution was mostly instructional)
This is the finished product... I am so impressed! (The light green gathers in the center to cover the basket.)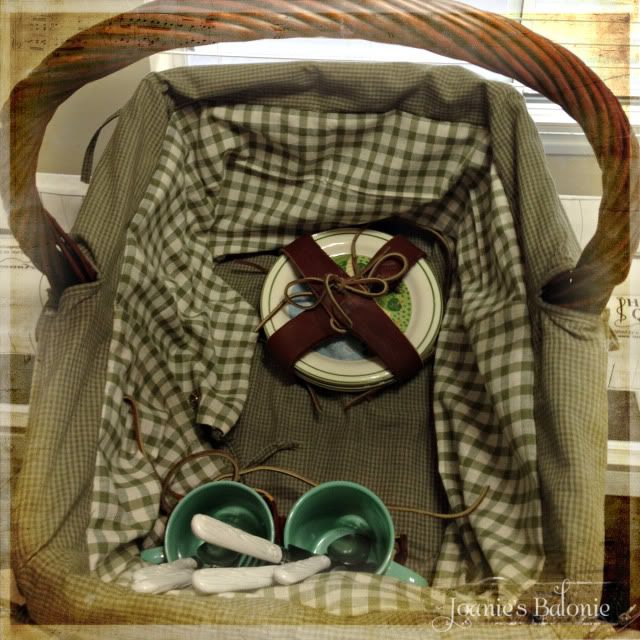 The best idea of Stuart's vision are the leather straps that hold the picnic-ware in place. He went to Hobby Lobby and picked up a package of scrap leather and then went to town with my Crop-o-dile! What you can't see is the leather swatch on the outside of the basket that reinforces the attachment location. He envisioned these cool straps with the rawhide ties.
The cup strap threads through the handle of the mug and ties them in tight.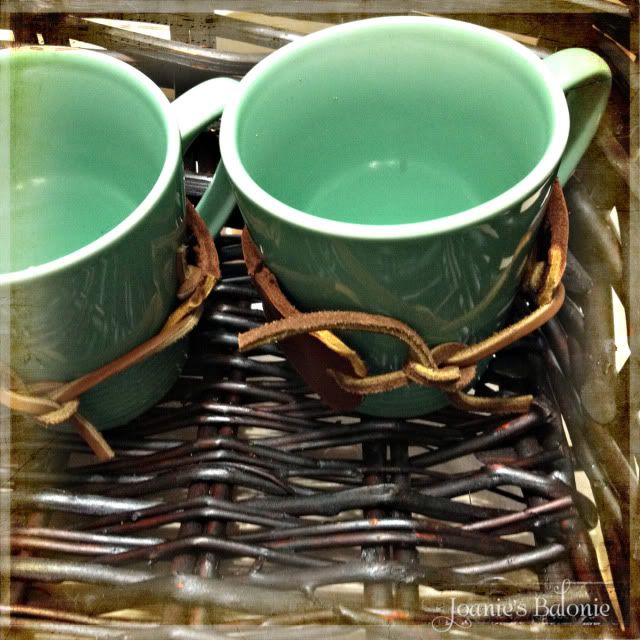 But I think the plate straps made him the happiest! He made them to accommodate different sized or more plates.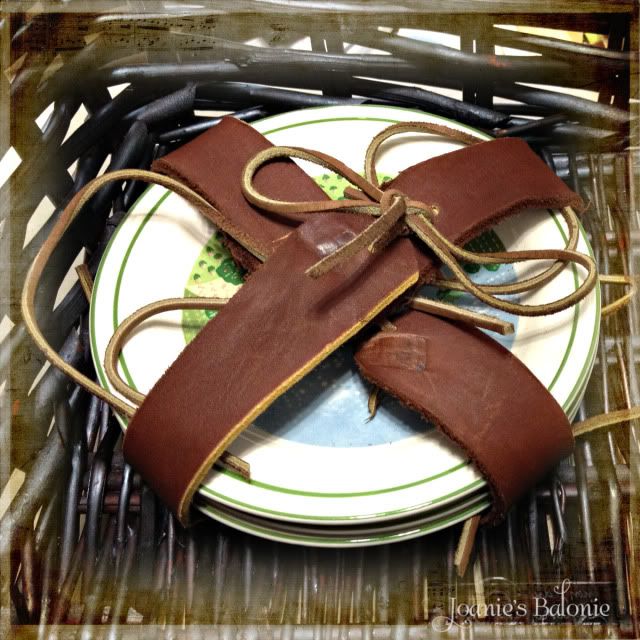 I sneaked this shot on the down-low... he wouldn't even let me do the sewing of the basket liner (and btw- he is the one who remembered he needed to compensate for the difference in size between the base and the rim of the basket.)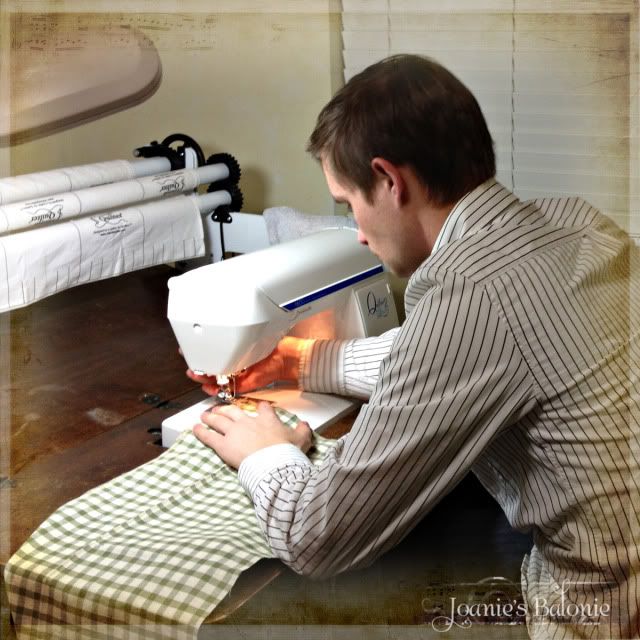 What a guy! (And Anna loved it!)