Our dear friends opened a little cafe almost a year ago. It is called the Model A Cafe and is located in Mapleton, Utah. We try to go there often and this was one of our days. It is like stepping back in time; where you know your neighbors and the owner comes to chat with you during your dinner.
I love this little old rusted Model A. It sits right by the cute red building. In the summer there are beautiful flowers blooming in the now dead and empty pots. (I can see that I've just opened the door for a summer post about the Model A Cafe!)
It's always a pleasant dining experience... my recommendations? You can't go wrong with the french dip sandwich and Teresa makes a homemade apple cake with cream sauce that is to die for. Happy times.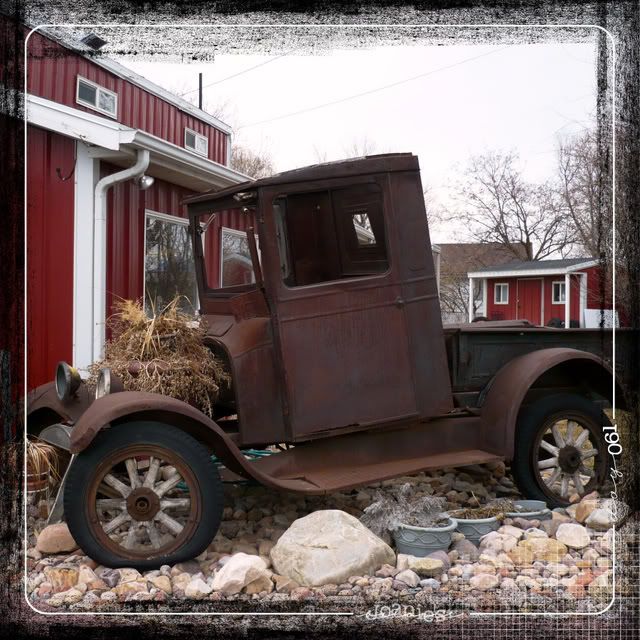 FONTS- Problem Secretary, CK Cursive, BRUSH- KPertiet_LedgerGrids-9, NRJ SANDED_PHOTO1