Yesterday on my trip to and from Manti I saw so many things that I wanted to take photos of and I thought, "I'll stop at my leisure on the way home." Little did I know that there would be a snow storm and I wouldn't even see most of those interesting things again!
But I did see this wonderful vintage Texaco sign (I wish I could remember what town it was in!). It reminded me of the signs I used to see growing up (hmmm... 50 years ago! yikes, how can that be??) Luckily I got to this one before the storm totally moved in.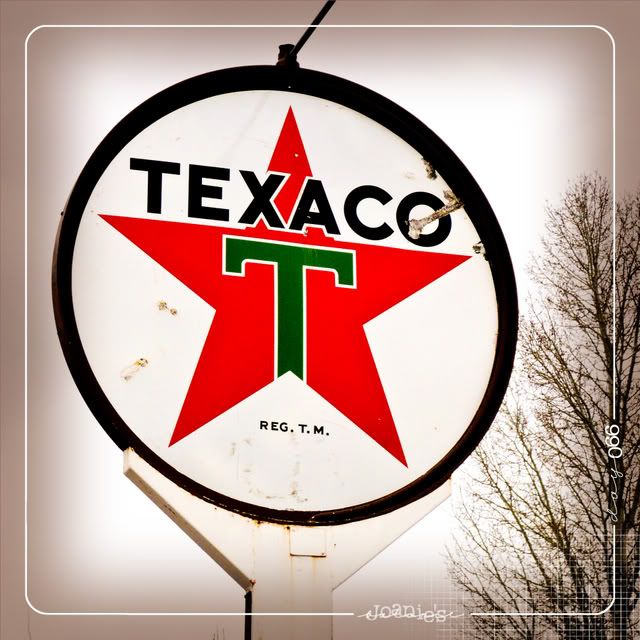 And those photos of the herd of sheep with lots of black sheep and the shoe tree... well, I guess they will just have to wait for another day and another trip!