Are you wishing for blue skies? Are you experiencing a true April where you live? (You know, super changeable.) At this point I wish I'd just taken a photo of the sky every day at the same time this month. I think it would be a very interesting study.
Yesterday was beautiful, sunny, lots of high standing
lenticular clouds
** spread out across the sky and temperatures in the low sixties. Yeah, I can like that.
Today I woke up to grey skies and rain showers. And even though I know we need the rain - *this* day I would have appreciated some more blue sky. But I remind myself that all too soon I will have blue skies everyday with all of its accompanying work: lawns to mow and water, tomatoes to plant and harvest (now I CAN like that!), and all the other fun summer activities I love.
But for now... it was an inside day and I spent most of it fooling around on the computer creating my handwritten font... just think of all the things I could have written in the same amount of time! LOL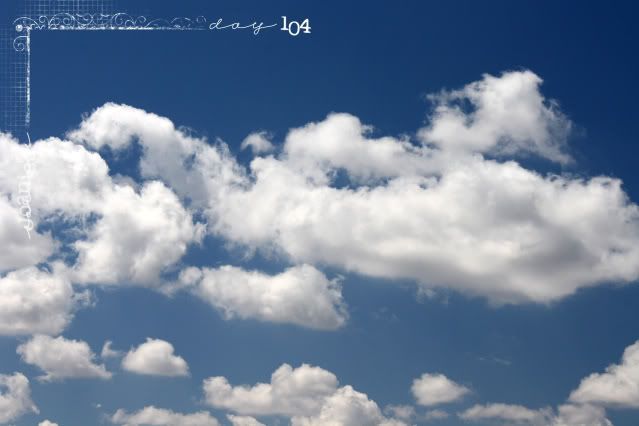 These are NOT lenticular clouds but cumulous
** Years ago when we still lived in Palmdale I saw a standing lenticular cloud that was ginormous... it covered the whole width of the sky west to east! I've never seen one that big before or since!