This morning I needed to walk down to a neighbor's house so she could photocopy (legally, I might add) some choir music for me. I noticed that up in her tree was this precious little bird's nest. I've been amazed this winter at all the bird nests I am finding in the naked trees.
I came back home and got my camera and went back to get some photos. As I was stopped there on their driveway clicking away Breanne came out and told me that last year there were little baby birds in that nest. I would just love to have little birdies build a nest at my house (somewhere other than the dryer vent like happened in Palmdale... never a good birdie-plan!)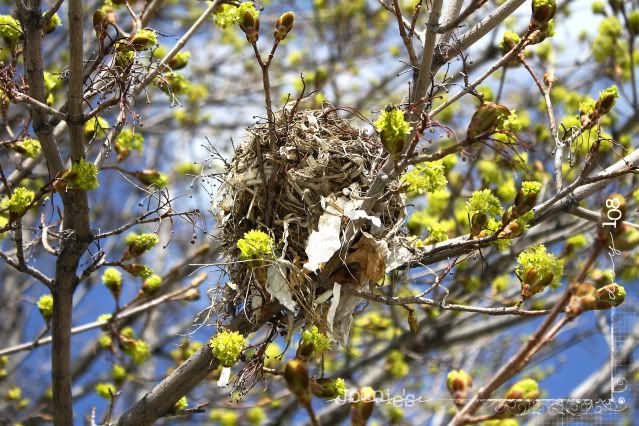 I was amazed at all the different material these resourceful little birds used: leaves, twigs, looks like raffia, but maybe it's grass and pieces of plastic grocery bags. Sweet little recycling birds.