I'm sure there are some people that might find this an eye-sore... but the whole concept of a
*SHOE TREE*
just catches my imagination.
FONTS- Problem Secretary, CK Cursive, BRUSH- KPertiet_LedgerFrames, (AD2)_Lomo
Today Gordon and I went on a one-day-road-trip up to Park City, UT (can you say cold?) and right there by one of the very nice hotels was this shoe tree! Gordon is so very accommodating and drove around until I could finally get out, tromp (with permission) through a hotel lobby and get some shots of this tree.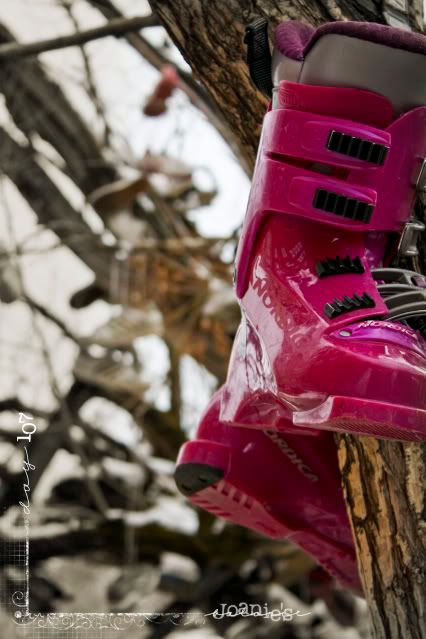 The first time I ever remember seeing a
shoe tree
like
this
was on one of our yearly girl'-getaway trips to Big Bear City, CA. It always makes me laugh when I see one.
Finally in 2004 when just Auntie P and I were coming back together I stopped and got some wonderful photos of this shoe tree.
I was so glad that I did, because when we went the next fall all of the shoes had been removed from the tree (spoiled-sport!)
I've only seen one other shoe tree since then. It is on Hwy 89 between Springville and Fairview, UT. I didn't stop because I was in a hurry to be to a wedding (so I could wait for the hour I was early...) and on the way home there was a blizzard and I didn't even see the silly shoe tree.
Have you ever seen any
shoe trees
? If so, I'd like to know where... I think I'm on a quest (hey, that's a good idea for our next one-day-road-trip.