When we moved to Utah four years ago we instituted the
Third-Sunday-Dinner-at-Grammie's-house
tradition! I love this tradition. I love to have my family gathered round, with all the talk, chatter, eating, visiting, babies, and, yes,
sometimes
even a little chaos! I love it! I love the connectedness... I suppose it is because I just love my family so much!
Growing up the only time we had this was when we traveled 250 miles to Oakland to visit my mom's family and that wasn't too often. I'd always hungered for this tight-familial bond.
We have issued a blanket invitation to all of our kids and many of our/their friends [that now are family as well]. This month we hit the jackpot- we got some of our nieces and nephews here too.
We are a crazy bunch... I love to watch our children and grandchildren interact on this wonderful basis... So without further adieu... join us for out TSD...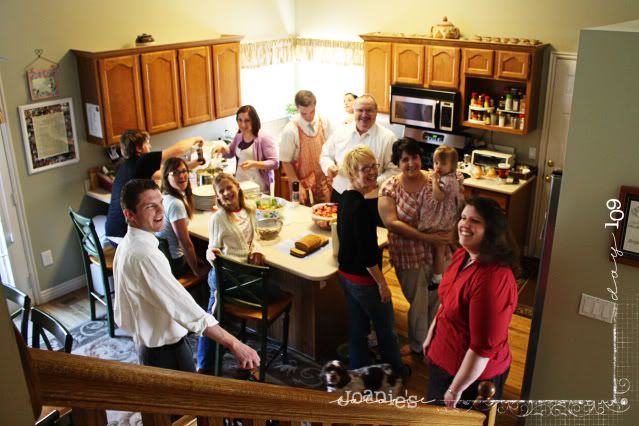 "Hey, everybody look at Grammie!"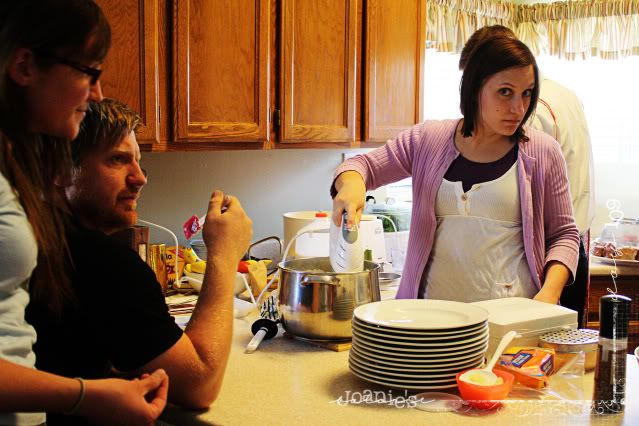 Making dinner is a family affair and I will enlist any help I can get! We are famous for consuming copious amounts of mashed potatoes! [This night we doctored them with all sorts of cheesey-sour cream-garlicy-goodness]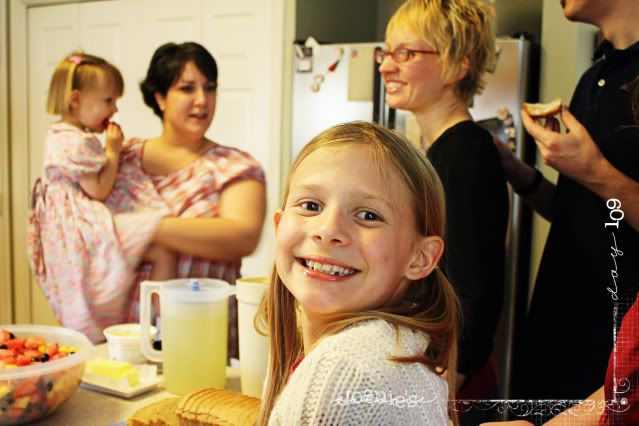 Sweet Ashton... with family in the background [Jessica brought a loaf of fresh bread... good thing... I'd forgotten to do rolls!]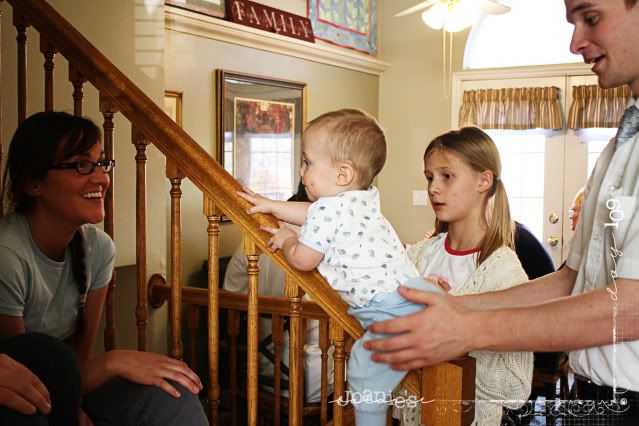 Stuart loves the babies... but what's not to love, right?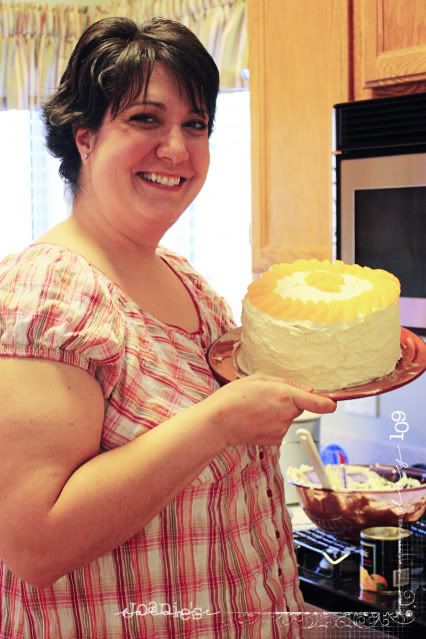 Several months ago Shan [who grew up in North Carolina] was telling us about pig-pickin' [roasting a pick and pickin' off the meat] and the
Famous Pig-Pickin' Cake
. When she arrived this afternoon I put her and Camille right to work making this wonderful cake!!! Can you say yummy?? [I'll post the cake recipe on the sidebar]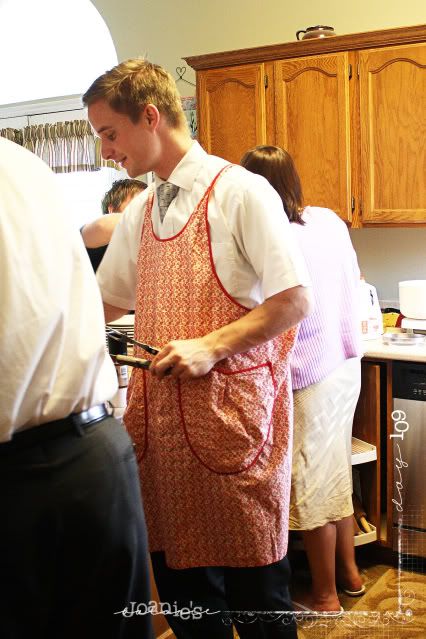 Stuart always is my meat carver [tonight was pot roast and he said, this is just falling apart... yep, just the way we like it] Always the fastidious one, he didn't want to get pot roast gravy on his white shirt.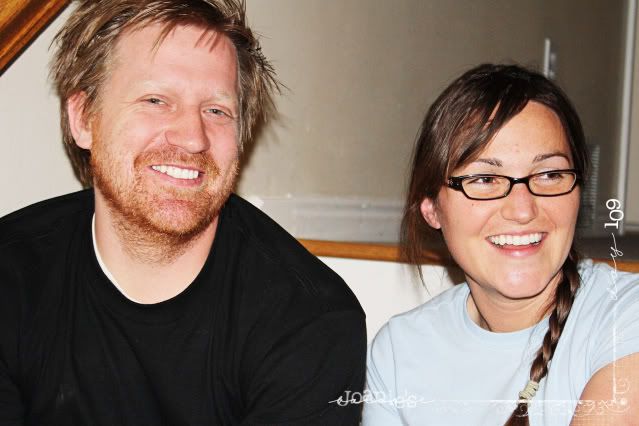 Jake and Cody joined us for their first TSD, but we've had the privilege of having them stay with us for a week or so on either end of their
Korean adventure
. It was so nice to have them here again tonight.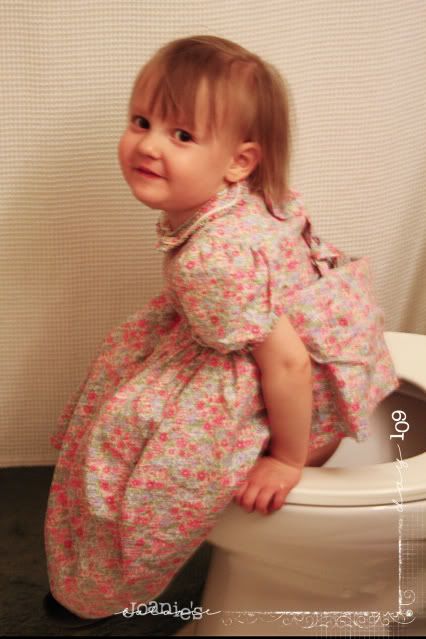 Our tiny Roxie-princess on her throne.
Uncle Stu helped Ethan peek in the OPEN kitchen window. [Yeah, 10" of snow on Thursday, 68 degrees on Sunday... go figure.]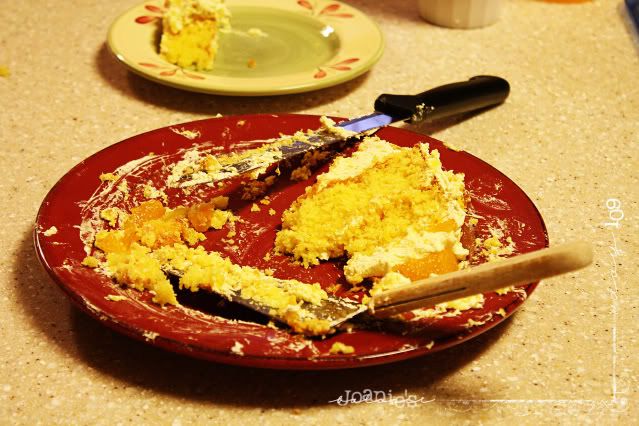 And lastly... poor pig-pickin' cake all gone... this mashed piece when home to Kevin who just got home from a business trip.
Hey, thanks for joining us... we do it every month...